Network Rail revealed on February 5 that it had developed plans for a new rail link between Reading and Slough on the Great Western Main Line to London Heathrow airport.
The Western Rail Access to Heathrow study was undertaken in response to a request from the government in which they expressed support for the plan in July 2012.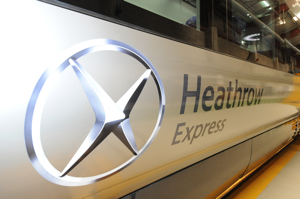 Network Rail had taken into consideration four separate plans before opting for a junction between Langley and Iver stations as well as a 5 km tunnel to Terminal 5 at the airport.
A steering group consisting of Network Rail, the Department for Transport, Thames Valley Berkshire Local Enterprise Partnership, Slough Borough Council and Heathrow Airport is now working to develop the scheme.
The new link will make it possible for businesses to connect directly with Heathrow, which would open up fresh opportunities for trade abroad and make it considerably faster and easier for leisure travellers to catch flights.
It also will mean that passengers in Cardiff and Swansea could have their travel time to Heathrow decrease by up to 45 minutes and 53 minutes respectively to get to Heathrow.
Travellers originating in Reading could possibly have as much as 27 minutes shaved off their journey. Subject to a satisfactory business case and agreement of terms with the aviation industry, planning authorisation could be sought.
If granted, Network Rail would most likely begin rail construction at the end of 2016, with construction of the 5km tunnel beginning in early 2018. The project could tentatively be completed in 2021.
Watch this space but it looks like getting from Heathrow to Swansea is going to get easier and easier!