Heathrow Pet Travel Information

Thinking about taking your pet abroad? Recent changes have meant that bringing your pet into or out of the country is becoming increasingly more straightforward, however, it is important to follow all the regulations or you may find your pet being quarantined or re-exported at your cost.
The information provided here is a general guide, and we do recommend you make as many checks with the relevant authorities and companies as you need to ensure you have met all the requirements to avoid any unnecessary hassle during the process.
If you are travelling with your pet, here's what you need to know.
Initial Considerations

Subjecting your pet to a flight is a costly, time-consuming, and possibly an alarming experience for your pet. Before proceeding with any travel planning, it is well worth considering if it is really necessary to take your pet with you. Assess their health and temperament; are they generally fit and healthy? Have they had any illnesses recently?
You should consult your vet about the planned trip and listen to any concerns they may have. Are they a confident, well-rounded dog? The last thing you want is your dog to develop any behavioural problems as an outcome of flying. The sedation of pets during travel is not recommended, and in some cases, it is prohibited.
Eligibility to use the Pet Travel Scheme

The regulations surrounding transporting animals are dependent on what type of animal and the country in question.
If your pet is a dog, cat or ferret, you can benefit from the Pet Travel Scheme which enables these pets to move between EU and listed countries with relative ease and without quarantine, once you have complied with the requirements. In December 2014, the rules changed to further define these animals – canis lupis familiaris (dog), felis silvestris catus (cat), and mustela putorius furo (ferret). These terms do not, however, cover hybrid animals, including bengal cats and wolfdogs. If you own a hybrid breed you will need to find out if it qualifies, for example, Bengal cats with an accompanying pedigree confirming that they are at least five generations (F5) from the original wild animal are usually classed as domestic.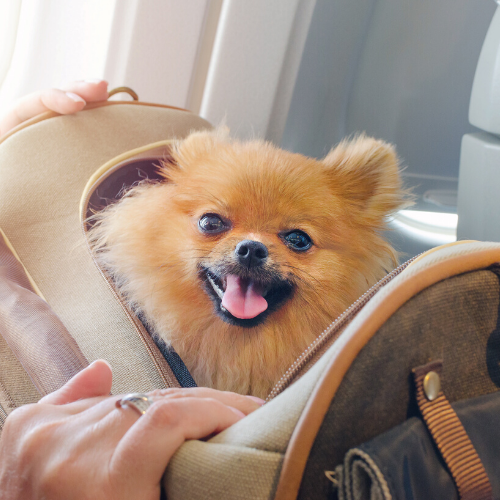 The Pet Travel Scheme is valid for countries in the EU and specified listed countries. These countries are deemed as not having a higher risk of rabies than the EU countries or member states. Some of these non-EU listed countries can, however, issue EU pet passports and these include: Andorra, Faroe Islands, Greenland, Iceland, Liechtenstein, Monaco, Norway, San Marino, Switzerland, and the Vatican City State. Please see the full list of countries that can take part in the Pet Travel Scheme including all Non-EU listed countries here.
Some countries may have their own additional rules for entry into their country, so it is well worth thoroughly researching regulations at your destination country.
Please note: Although Jamaica is a qualifying EU country, their own laws prevent Jamaica from taking part in the Pet Travel Scheme. Animals cannot enter or leave the country under the Scheme.
Once you have been issued a Pet Passport, it is valid for the life of your pet, unless it has been filled up. Even with the introduction of new style passports in 2015, your pet's current passport will be valid.
Requirements to use the Pet Travel Scheme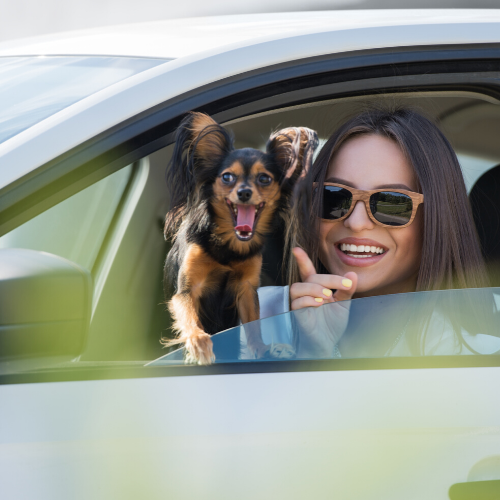 For entry or re-entry into the UK, your pet must:
Be microchipped (if a pre-existing microchip, it is a good idea to check the location of the chip in case it has moved over time. Your vet can do this for you).
Have received a rabies vaccination (a minimum of 21 days before travel).
The correct paperwork must accompany the pet. You can apply for a Pet Passport via your nearest Official Veterinarian (ask at your practice for your nearest one). They will need to fill out the relevant sections. Make sure that it has all been filled out accurately to prevent hold-ups during the flying process.
In the case of pet dogs, they must be wormed.
With these steps completed, you must then
contact an approved pet carrier and check your route is an authorised one.
Requirements for countries not covered by the Pet Travel Scheme

For entry or re-entry into the UK your dog, cat or ferret must:
Be microchipped (if a pre-existing microchip, it is a good idea to check the location of the chip in case it has moved over time. Your vet can do this for you).
Have received a rabies vaccination (a minimum of 21 days before travel).
The correct paperwork must accompany the pet – in this case, the certificate and any supporting information that it may require.
In the case of pet dogs, they must be wormed.
With these steps completed, you must then contact an approved pet carrier and check your route is an authorised one.
Always check that there are no extra regulations required in any country outside of the UK.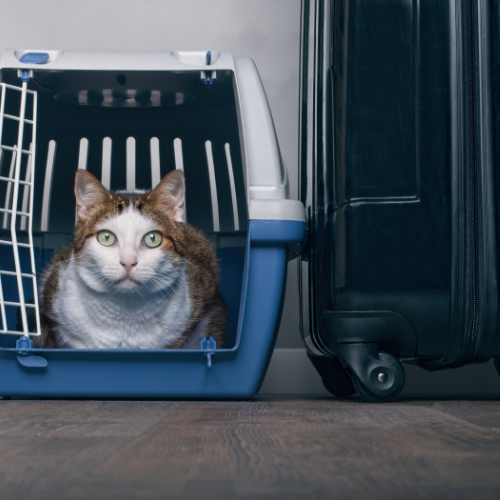 A minimum of 30 days from the date of the vaccination a blood test must be carried out, which must then be sent to an EU approved laboratory for testing. If the results return as satisfactory and the rabies antibody is present in sufficient levels, then the vet can complete the certificate. This is known as the "third country official veterinary certificate" or "veterinary certificate to the EU". Three months from the date of the blood sample, your pet is allowed to enter the UK.
Exceptions

Cats from Australia

When bringing your cat into the UK from Australia, it must have a certificate authorised by an Australian veterinary official that it has not been exposed to a holding that has had Hendra Virus in the last two months before the animal is due to be exported.
Dogs and cats from Malaysia

In this case, the veterinary certificate must confirm that in the previous 60 days before leaving the country, the animal must not have been in contact with pigs or been on any holdings where Niaph disease has been present.
They must also have had a negative result from an antigen capture ELISA test carried out by an approved laboratory. The blood for this must have been taken within 10 days of leaving the country.
Other Animals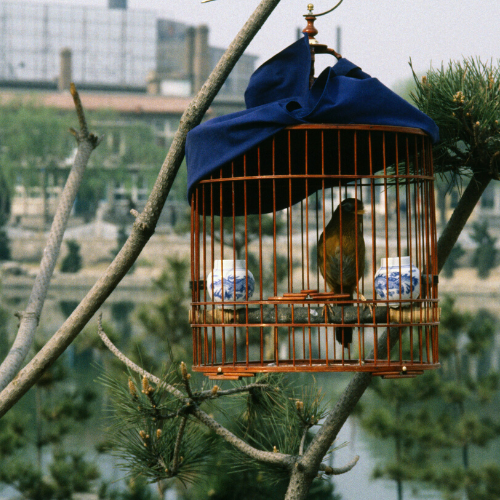 If you are travelling from an EU country, or an approved European country (Andorra, Faroe Islands, Greenland, Iceland, Liechtenstein, Monaco, Norway, San Marino, Switzerland, or the Vatican City State), then there are no requirements in terms of rabies or worming that need to be followed for the following animals:
Rodents
Rabbits
Birds
Ornamental fish
Invertebrates
Amphibians and reptiles
If, however, you are bringing your animal from any other non-EU country, they will be required to have an import license to go into quarantine for four months.
Guide/Assistance Dogs

Guide dogs are still required to comply with all the requirements of the Pet Travel Scheme, and on top of this, it is important to have evidence to hand of the training your dog has been through to become an assistance dog. Airlines are entitled to ask for this when making a booking.
Unlike other pets, assistance dogs are allowed in the cabin of the aircraft. You should be met by a representative responsible for getting you to the plane, and during this process, you will have an opportunity to allow your dog to relieve itself in a designated area.
It is best to discuss with the airline what they will expect you to do with your dog in the cabin – some will provide extra space at no cost, others will expect the dog to lie across your feet in the bulkhead row. It is worth double-checking this beforehand so that you know what to expect.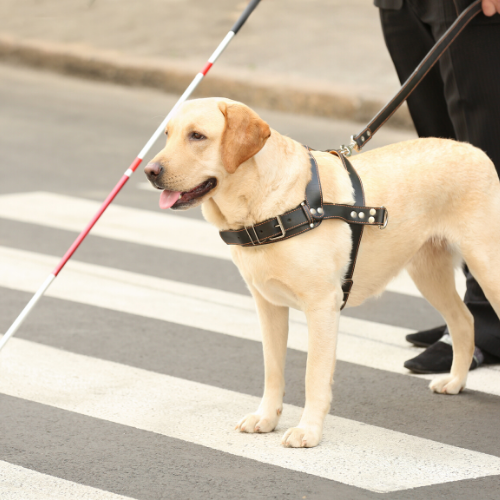 On top of this, you will be expected to supply a car harness, as you will need to secure your dog to a seatbelt for take off, landing, and at any time that the seat belt sign is on.
You will need to check procedures for arriving with an animal at your destination airport, but upon arriving back at the airport in the UK you should be met by the designated agent for Persons with Reduced Mobility, and they will guide you through the processes of accepting the animal into the country.
Pet Travel Agents/Carriers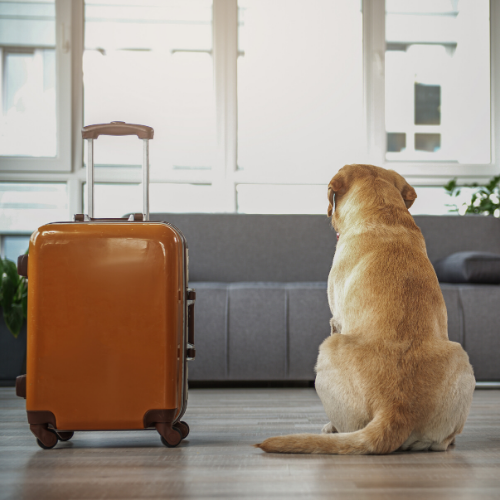 You must book your pet's journey through an authorised carrier and charges for this will vary depending on the animal, size, and length of journey. A list of authorised carriers and routes can be found here. Some airlines operate their own animal cargo services, or there are authorised third party options as listed above. If unsure, you can double-check with your airline what they recommend. You will need to discuss with your chosen carrier any specific paperwork and procedure requirements, often they will ask for your vet to sign something confirming that the animal is fit for travel.
It is important to remember that when flying a pet into the UK, it can only arrive as cargo. Some airlines may offer animal transportation as excess baggage, but this does not apply to arrival into the UK.
Within Europe there are also options for flying with animals under a certain weight within the cabin of the aircraft; again, this does not apply for travel into or out of the UK.
The carrier you choose will be responsible for delivering your pet to the aircraft, and unloading it and delivering to the Animal Reception Centre.
When your pet arrives at Heathrow, it will arrive at the Heathrow Animal Reception Centre. This is found near the Southern Perimeter Road – follow signs to Terminal 4 and cargo. For more information on getting to the terminals, please see our maps and directions page.
The paperwork and passport will be checked, and the animal released if all the requirements are satisfactory. This can take up to 1.5 hours for animals from the EU and up to 4 hours for animals outside of the EU.
Procedures will vary at airports outside of the UK, remember to check these with the airport and your carrier before leaving.
Regulations regarding Crates/Containers

The International Air Transport Association (IATA) has very strict guidelines on the type of container you can transport your pet in. Their extensive rules and regulations are covered in this guide, but here is a general summary:
Material

Most crates are made of wood, plywood or plastic, however, fibreglass and metal are also acceptable. The material needs to be rigid and secure enough to hold your pet safely. This will be dependent on the size and temperament of your pet – if it is a large dog prone to trying to escape, a more robust crate will be needed.
Size

In principle, within the crate there must be enough space for the animal to naturally stand, sit, lie down and turn around. To start with, you will want to measure the length of your pet (from the end of the tail to the nose), the height of your pet (at maximum height – therefore to the top of the head), the width of your pet (at the widest part), and the length of their leg.
The guidelines then stipulate that the minimum length of the crate should be the length of your dog + half the length of the leg.
The height of the crate should be at a minimum the height of your animal.
The width should be at least two times the width of the animal.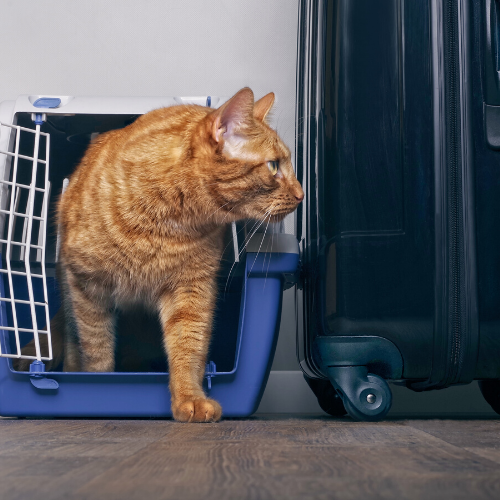 Construction

Wooden crates can have an outer frame of 2.5 cm x 7.5 cm (1 inch x 3 inch) of lumber.
Rigid plastic containers must have the correct hardware intact and working properly, including door hinges and locking mechanisms that are at least 1.6cm from the top and bottom.
Ventilation must cover at least 16% of the total surface area of the sides of the crate, and any ventilation holes must be small enough to not allow an animal to get a paw or nose through.
Sharing

It is not generally recommended for animals to share a crate when travelling. Even if they are used to cohabiting, the stress of flying could cause friction between them.
In the case of weaned puppies or kittens, it is often, however, better for them to travel with littermates. A maximum of three animals is allowed in this case, and the crate must be large enough to accommodate them all in comfort.
Pet Travel Scheme Helpline

For more information about the Pet Travel Scheme please contact:
Telephone: 0370 241 1710 Monday to Friday, 8am to 6pm
How will Brexit affect Pet travel?

During the transition period which is going to last till the 31st December 2020, you don't need to worry about any of the rules changing as they will stay the same during this period.

What will happen after the 1st of January?
The UK will become a third country which means the UK will need to apply to the European Commission in order to be listed within the scheme.
Within the EU Pet Travel Scheme, there are three categories of a third country:

Unlisted
Part 1 listed
Part 2 listed

Depending on which category the UK will become after Brexit, the rules will depend on that. However, if the UK was to become an unlisted country, the current EU pet passport will no longer be valid for travel to the EU anymore. You should keep checking the news to stay up to date with the rules regarding Pet Travel. But it is recommended that you contact your vet at least 4 months prior to 1st of January 2021 to ensure your pet can travel after that transition period.