Shopping at Heathrow Terminal 5
With over 30 stores to choose from, housing big fashion brands through to quirky boutiques and technology stores, everyone can enjoy some duty free shopping at Terminal 4
Below we have listed all the stores you'll find in Terminal 4, along with their opening times and locations. Use the key below find out what kind of goods you can expect to find in each store.

Why not add a little luxury to your Duty Free experience? Keep an eye out for this logo to locate the stores in which you can hire a personal shopper.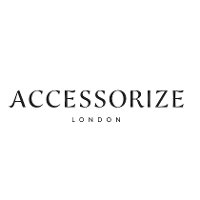 Accessorize
The perfect stop for that cute addition to your luggage, Choose from a wide range of jewellery, bags, sandals and accessories to add a touch of glamour to your trip.

Armani
Visit the iconic Italian designer within Harrods for the latest trends at the highest quality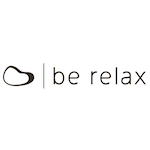 Be Relax Spa & Lounge
Located in Terminal 5b, you find this walk in, no appointment, needed spa. With all the features you'd expect, including massage and manicure treatments, it's the perfect way to get your trip off to a relaxed start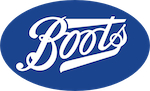 Boots
Visit one of the three Boots stores throughout Terminal 5 to pick up those last minute holiday essentials.
Location: 1 Before Security, 2 After Security
Open: All 5:30am-10pm
Tel: Before Security 020 8321 3473
After Security 020 8384 1006

Boss by Hugo Boss
Explore a great collection of on trend menswear from one of the highstreet's favourite designers. Perfect for a last minute addition to any holiday wardrobe.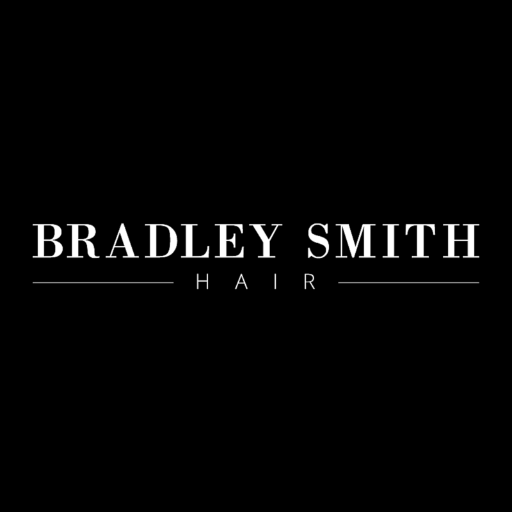 Bradley Smith Hair Express Bar
With a variety of available treatments for men and women, including hairdressing, manicures and threading treatments, you can use your time at Bradley Smith Hair Express Bar to truly pamper yourself post-flight!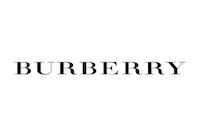 Burberry
A shop at the distinctly British fashion giant is sure to never disappoint!

Cartier
Why not treat a loved one to a stunning piece of fine jewellery from one of the world's leading specialists?


Cath Kidston
Visit the beautiful, vintage inspired store for an array of unique gifts and treats.

Chanel
The boutique that epitomises elegance and sophistication, with a treat for all tastes.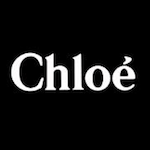 Chloé
Browse the stunning collections from the French fashion house, including clothing, handbags, accessories and more.


Collection
Here you'll find plenty of tax free goodies, including sunglasses, fragrances, jewellery and handbags.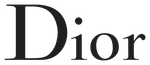 Dior
The world renowned designer store offers a range of items carrying the iconic Christian Dior label, from handbags and shoes to fine jewellery and quality accessories.
Location: After Security
Open: 5:30am-10pm

Dixons Travel
A wide range of products showcasing the latest technology from this well recognised store. With prices and products tailored to meet the needs of passengers, be sure you don't miss out.

Dunhill
For everything the dapper gentleman should need; from comfy casual to business smart, Dunhill has the outfit for you.


Ermenegildo Zegna
Visit the world leader in mens clothing; find everything from sports shirts and knitwear to shoes and accessories to add a little extra style to your wardrobe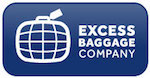 Excess Baggage Company
Visit Excess Baggage Company for all your luggage needs! Whether you'd like to store your luggage whilst you're away, wrap your hold luggage before you fly or would simply like to purchase a new case or accessories, the friendly staff at the counters will be more than happy to assist
Location: 3 Before Security, 1 in Arrivals
Open: 6am-9pm (Zone A) / 5am-10pm (Zone F) / 5am-10pm (Zone B) / 5:30am-11pm
Tel: 020 8759 3344 for all

Fortnum and Mason
Delve into the first standalone airport store from Fortnum and Mason. Enjoy a selection of the treats you'd find in their flagship store, and even stow-away with a mini selection for your flight!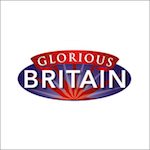 Glorious Britain
Want to grab a quick gift on your way through the terminal? Pop in to purchase a selection of fun souvenirs, including key rings, figures and coasters.
Location: After Security
Open: 5:30am-last departing flight
Tel: 020 8283 5087

Gucci
An extremely well known and respected designer store with a passion for style and quality. Make sure you pop in to at least have a browse!


Harrods
If you want style, elegance and high quality, look no further than Harrods. From clothing and home-wear to food, drink and travel essentials, it really is your one stop shop before you fly

Location: 2 stores After Security
Open: 6am-10am (B gates) / 5:20-10pm
Tel: 07500 101 699*
*Calls to mobile numbers may be charged between 10p-20p per minute from landlines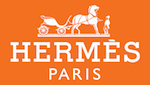 Hermès
Handbags and accessories made with love, care and to the highest standard from the world famous brand

Kurt Geiger
If a statement shoe is what you're after, look no further than Kurt Geiger. Browse their 3 collections and find your perfect fit!

Longchamp
Pick up one of the iconic bags from the concession in Harrods to add a bit of glamour to your hand luggage.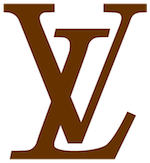 Louis Vuitton
The brand that truly is the "Art of Travel". Stop by to add one of their classic pieces to your collection, from accessories to watches and jewellery.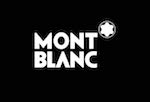 Mont Blanc
Everyone needs that one great pen, and where better to purchase one than the world famous stationer?

Mulberry
From their humble beginnings in a Somerset workshop, to now being one of the biggest British brands to date, it's hard to resist the calling of the famous Mulberry bag!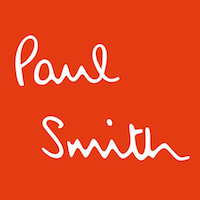 Paul Smith
Another British fashion house resides proudly at Heathrow; drop by Paul Smith for a selection of menswear, accessories and fragrances.

Prada
A store filled with chic, on trend mens and women's collections, including clothing, accessories and shoes.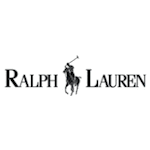 Ralph Lauren
With a style for any occasion, a quick visit to the concession in Harrods could see you leave with a new wardrobe!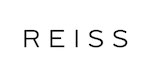 Reiss
With it's reputation for brilliant style, quality and finesse, it's easy to see why Reiss is a favoured highstreet retailer of clothing and accessories for men and women alike.
Location: After Security
Open: 5:30am-10pm
Tel: 020 823 8296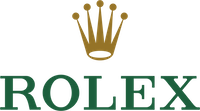 Rolex
Pop in to the store and browse the impressive collection of quality watches.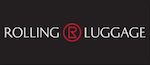 Rolling Luggage
With three branches throughout Terminal 5, you have plenty of opportunity to purchase plenty of travel accessories, bags and extras.
Location: 1 Before Security, 2 After Security
Open: 5:30am-last departing flight / 6am-10pm (Terminal 5b) / 6am-10pm
Tel: Before Security: 020 8283 8450
After Security: 020 8823 6355 & 020 8823 8457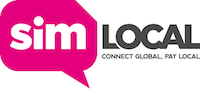 SIM Local
If you're visiting from abroad, head to SIM Local for all your mobile phone needs; choose from a variety of operators and save yourself some money on those roaming fees!
Location: Arrivals
Open: 6am-10pm

Saint Laurent
Visit the chic boutique within Harrods to pick up finely crafted leather accessories.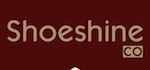 ShoeshineCo.
Shoes need smartening up? Stop by the Shoeshine Co., located at both ends of the departure terminal, for a speedy, professional service for a great price.
Location: After Security
Open: M-F: 6am-6pm / Sat: Closed-Sun: 8am-6pm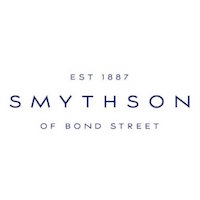 Smythson
Stuck for a gift idea? Having crafted premium quality stantionery for over 125 years, it's fair to say this British store will fill you with inspiration. Stella McCartney
Stella McCartney fast became one of the rising names in fashion and once you've seen her collections of bags, clothing and fragrances, you'll see why!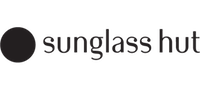 Sunglass Hut
With a wide range of styles for men, women and kids, you can kit the whole family out with a new pair of sunglasses!
Location: After Security
Open: 5:30am-last departing flight
Tel: 020 8283 6350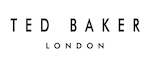 Ted Baker
From beautiful bags and striking shoes, to bold frangrances and accessories, Ted Baker is the perfect place to treat yourself

The Bookshop by WHSmith
Visit The Bookshop to find an extensive range of fiction and non fiction titles, alongside the current chart toppers and autobiographies.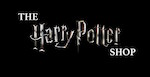 The Harry Potter™ Shop
A must visit for Potter fans of all ages! With ranges of apparal, collectables and souveneirs spanning the Harry Potter series, including The Cursed Child and Fantastic Beasts. Stop by and stock up!
Location: After Security
Open: 5:30am-10pm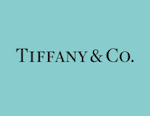 Tiffany & Co.
A beautiful gift for the deserving woman in your life. Make her smile shine as bright as a Tiffany bracelet.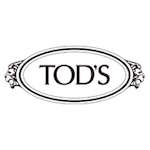 Tod's
Stylish shoes for men and women, made to the highest standard.

Location: After Security
Open: 5:20am-10pm (in Harrods)
Tel: 020 8283 509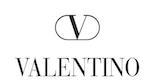 Valentino
On you wander around Harrods, make sure you stop by the internarional fashion house that is Valentino for that touch of glamour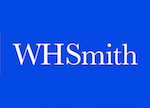 With three branches across the departures hall and arrivals, you know you'll not be caught short should you have forgotten any essentials or need a pre or post flight snack.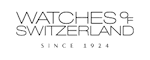 Watches of Switzerland
High quality and unrivalled style, nothing quite beats an authentic Swiss watch.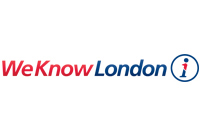 We Know London
If you've just arrived at Heathrow and nee help booking a last minute hotel or booking tickets to a show, the on-hand staff will be more than happy to help start your trip off smoothly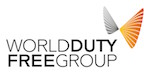 World Duty Free
Terminal 5 boasts 7 World Duty Free stores or concessions throughout the building, for all of your duty free needs. You'll find cosmetics and fragrances, to cigarettes, alcohol and technology to choose from
Location: 2 After Security / Baggage Reclaim
Open: Open for all flights / 5am-last departing flight / 4:45am-10pm
Tel: 07500 089527* & 020 8976 6703
*Calls to mobile numbers may be charged between 10p-20p per minute from landlines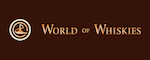 World of Whiskies
The best place for Whiskey lovers – sample and purchase plenty of variations from around the world!
Location: After Security
Open: 5:30am-10pm
Tel: 07500 089 527*
*Calls to mobile numbers may be charged between 10p-20p per minute from landlines