Flying with Medical Conditions
In the event that you need any kind of medical care at Heathrow, the airport has the facilities to look after you. There are emergency phones throughout the terminals, a health centre, plus a number of pharmacies.
Medical Emergencies
If emergency medical treatment is required, use one of the internal telephones in the terminal and call 222.
An operator will able to send an ambulance or medical team to the correct location.
Pharmacies
Boots chemists are located in all terminals, both before and after passport control. Here you can get medicine over the counter or obtain prescribed medicine, but only in branches before security in Terminal 5. You can also ask the pharmacy staff for medical advice.
Health Issues When Travelling
If you are planning to travel by plane, there are a number of health issues that you should keep in mind.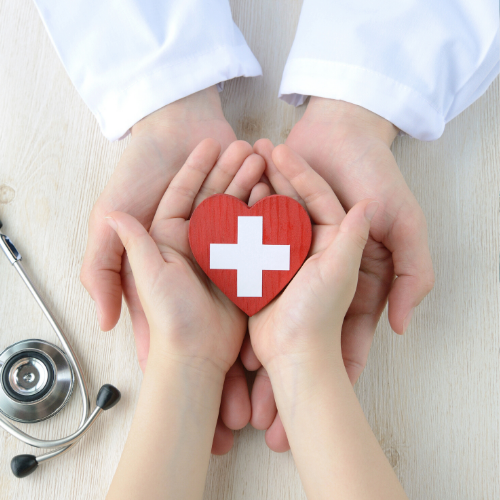 Here is a guide on factors to consider before, during and after your flight.
Before the Flight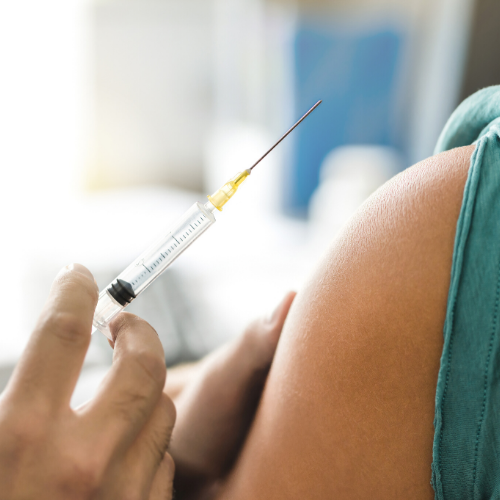 There are a number of health considerations to keep in mind before you even board the plane. Preparing properly for your flight
can help you to avoid potentially serious problems
that can cause disruption or discomfort to you on your journey.
Find Out About Vaccinations
If you are travelling somewhere like Africa, the Far East or South America, find out about any vaccinations that you may need to take before you travel.
Book an appointment with your local GP and they will let you know about all of the vaccinations that you will need. Try to do this as early as possible because for some vaccinations you may require multiple
vaccinations over the course of a few months to make sure they are effective.
Get Help for a Fear of Flying
If you have a fear of flying, you may want to see a specialist before going on any flights. There are courses you can attend where you will learn behavioural techniques to cope with your phobia, so this might be worth doing. Whether you attend a course or not, make sure your first flight is a very short one because you don't want to be stuck in the air for 12 hours if you are terrified the whole way.
You may even be able to get a sedative from your GP to help keep you calm during the flight, so this is something to speak to them about before the flight.
Another anxiety that could cause problems on a flight is claustrophobia. Again, only go on a flight if you are sure that you will be able to control your condition, which may require seeing a specialist beforehand. You will find some more tips on flying with claustrophobia in this blog.
Medical Considerations when Flying
Here are some details on specific medical considerations you will have to prepare for before flying to ensure a safe and comfortable flight.
Flying when Pregnant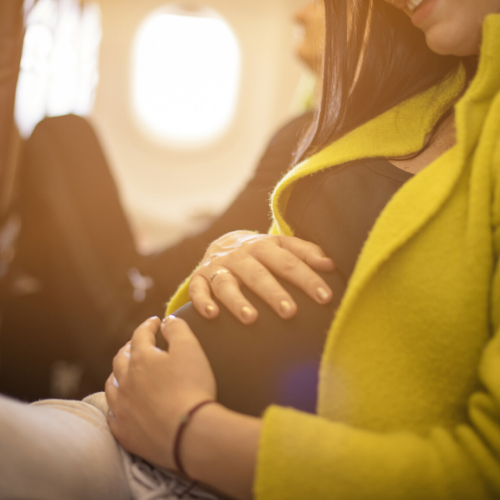 Pregnant women can fly under certain conditions. The general rule imposed by most airlines is that
you cannot fly when over 36 weeks pregnant for a single pregnancy,
or 32 weeks pregnant for a multiple pregnancy. However, this is just a guideline, and some airlines may have lower limits, so always check with your airline first.
Also speak to your doctor before you fly. They may recommend that you don't fly at all in the last few months of pregnancy, irrespective of what the airline allows. You should also speak to your GP about any vaccinations that you may need to take to find out whether they are safe while you are pregnant.
You may require a certificate from your GP that you need to present to the airline, and this is common practice for most airlines after 28 weeks because it
confirms that there are no complications as well as what the delivery date is. Again, find out from your airline what their requirements are.
Flying with Medical Conditions – Allergies
If you have a serious allergy, the last thing you want to do is get stuck inside an aeroplane on a long-haul flight with an allergic reaction. One of the potential problems is a nut allergy. Many airlines provide nuts, and other passengers may carry them onboard as well.
Planes will usually have a first-aid kit containing medication for treating allergic reactions, but make sure you carry your own medication as well, such as your EpiPen, and keep it with you at all times. You will usually need to present a letter to the security agents at the airport if you want to take yours onboard, so make sure you arrange this in advance.
If you are severely allergic it's a good idea to warn the airline in advance as they may be able to take further measures.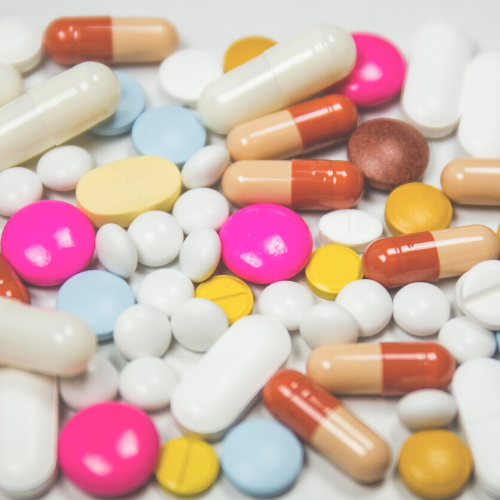 Flying with an Illness or Condition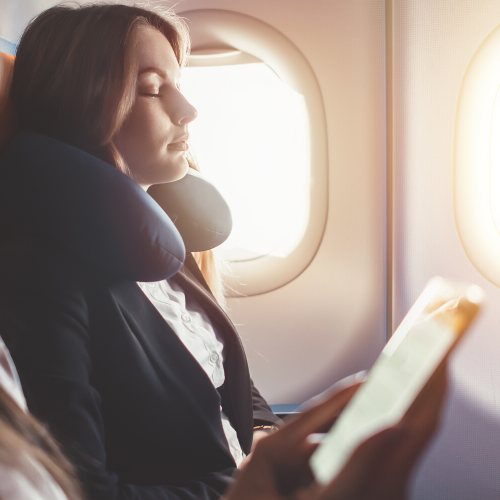 If you are ill or you have a medical condition, only consider boarding the plane if you are certain it won't cause a problem. You may have had surgery recently, and if so you will want to talk to your doctor and get their recommendation for when you can travel. Find out from your airline and your travel insurance provider about any restrictions because these can vary from a few days to many weeks after surgery. For example, cataracts surgery is unlikely to cause complications and you may be able to fly after a day or two.
If you suffer from asthma or any other respiratory diseases, flying will not usually present any problems, but it depends on your condition and its severity. Taking your medications like your inhaler with you on the flight is essential, and your doctor will tell you whether you should fly or not.
You may be able to fly with supplementary oxygen onboard the flight. Speak to your airline about this because it can be arranged, although there may be a cost involved.
If you have your arm or leg in plaster, you will usually be able to travel. However, there is a risk of swelling, which can affect circulation, so you may not be able to travel for the first day or two after a cast is fitted. Again, speak to your doctor and the airline for their recommendations.
You may have to get the cast split along its length in order to travel so that it does not cause any problems under pressure. Get a letter from your doctor stating the date it was applied so the airline knows how long it has been in place.
Flying with Medical Conditions – Diabetes
If you have diabetes, this should not be a problem when you travel. However, it depends on how well your condition is controlled. It is important to plan properly, so talk to your GP a few weeks before you travel and discuss your itinerary. Also remember to take your medicines like insulin with you, and make sure you have enough for the whole trip.
You should be able to carry liquid medicines in quantities above 100 ml, but they will require special checking by security.
Find out with the airline about using a continuous glucose monitoring (CGM) device on the plane. You will also need to take some supporting documentation for this. Remember to keep your insulin with you, and don't pack it in the hold because the temperature could degrade it.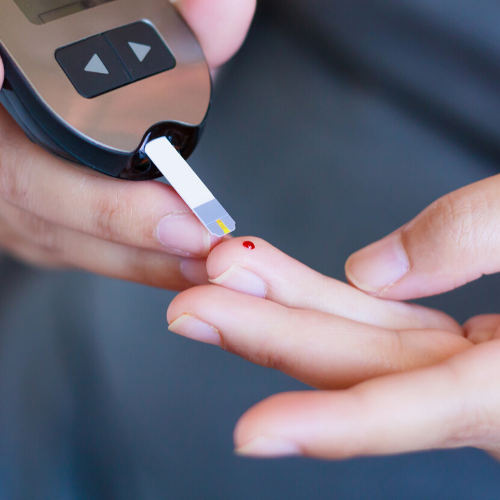 Also, avoid drinking too much alcohol and caffeine during the flight and make sure you keep a close check on the timing of your medications.
Recently, Airport Parking Shop surveyed individuals with diabetes to find out how their experiences varied in UK Airports. They have published the results in their Flying with Diabetes Blog which you may find of use!
Flying with Medical Conditions – heart, chest, or stroke conditions
If you are affected by chest, heart or stroke illness and are planning to travel by air, speak to your doctor before booking your flight.
If you have any concerns about your health, contact your airline's medical team before you intend to travel. This will allow your fitness to fly to be assessed and medical clearance obtained if necessary. You may need medical clearance if your condition is unstable, you have had a recent admission to hospital or recent surgery, you need oxygen or other treatment onboard or you need special assistance or medical equipment. It will also allow the airline staff to help you with early boarding and in-flight care if required. Once you are given the 'green light' you can start to plan whatever help you need to make sure you have a safe and comfortable flight. Planning ahead is key to having a safe and comfortable flight.
If you need to take medications that are liquids, creams or gels in packs larger than 100ml in your hand luggage, you will need a letter from your doctor and approval from the airline before you travel.
If you are flying through time zones, it may be difficult to keep to your usual routine of taking your medicines. Your doctor, practice nurse or pharmacist can advise you about the best way to manage this. Consider travelling with a companion to help with your personal needs; airline crews are not able to provide personal care.
Make sure you have valid travel insurance and (for travel in Europe) a European Health Insurance Card (EHIC).
Answers to the following questions can be found on the Chest Heart & Stroke Scotland website.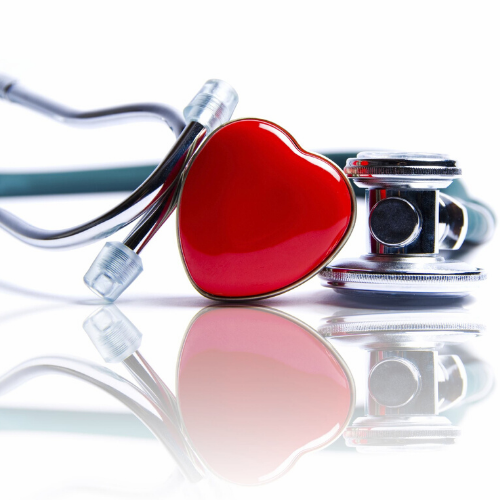 Air Travel with a Chest Condition:
Is it safe for me to fly?
How do I arrange oxygen for a flight?
Practical advice for flying with a chest condition
What can I do to prevent blood clots?
Air Travel with a Heart Condition
Is it safe for me to fly?
Can I fly with a heart device such as a pacemaker?
Can I fly after a heart attack?
What can I do to prevent blood clots?
Flying after a Stroke
When can I fly after a stroke or TIA?
Mobility difficulties after a stroke
Speech and visual difficulties after a stroke
Travelling with additional equipment such as a wheelchair
What can I do to prevent blood clots?
If you have any questions related to air travel with a chest, heart or stroke condition please do not hesitate to contact the CHSS Advice Line Nurses on
0808 801 0899
(free from landlines and mobiles) Monday to Friday 9:30-4 pm or email
adviceline@chss.org.uk.

Flying with Medical Conditions – A Pacemaker
If you have a heart condition or you use a pacemaker, speak to your doctor well in advance. You should have no problem travelling as long as you feel well and your condition is stable. However, wait until your recovery is complete before you travel if you are recovering from a heart condition.
Your risk of deep vein thrombosis (DVT) may be greater if you have a heart condition. If you use a glyceryl trinitrate (GTN) spray, this should be fine to use on the flight.
If flying with a pacemaker, you will need your device identification card, and this is the same if you take an implantable cardioverter-defibrillator (ICD). These can set off the alarm when you pass through security, so let the agents know that you have one. If you are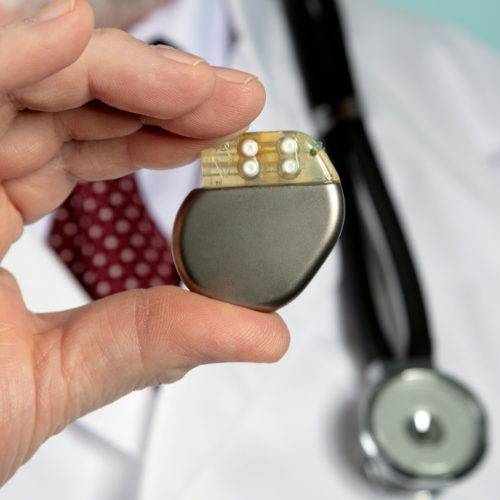 checked with a hand-held metal detector, it should not be placed over your device.
Taking medication on a Plane
You may need to take medications with you when you fly, so talk to your doctor to find out exactly what you need to take. Here are some considerations when taking medications:
Make sure you take enough for the flight and your time at your destination.
Make sure you pack them with you in your hand luggage. Don't leave liquid medication in the hold because the temperatures could affect it.
If you need to take medication in containers over 100 ml, this is possible. However, you will need permission from the airline and airport, and you will need a certificate from your doctor.
If you need to take a hypodermic syringe, this should be possible. However, be prepared for special checks at security.
Also, remember to check any restrictions in the country you are visiting because they may not allow you to take certain medications into the country.
Always take a copy of your prescription as well as a letter from your doctor containing details of your medications and condition.
Take Out Travel Insurance
One final thing to do before you fly is to make sure you have travel insurance. It is not compulsory, and it is up to you whether you buy it or not. But even if you have no health conditions, insurance can cover the cost of medical treatment overseas.
If you do have a pre-existing medical condition, there are a number of travel insurance companies that can cover you, so don't worry.
During the Flight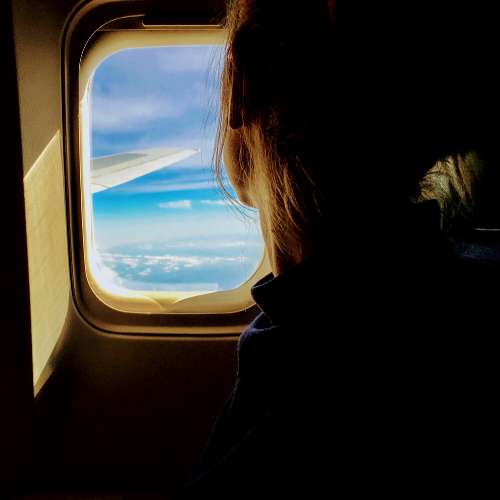 There are a number of issues to be aware of during the flight itself. Here are some of the main considerations to keep in mind to ensure a safe and comfortable flight.
Even if you don't have any specific conditions, flying is a very different experience. If you are going on a long-haul flight you might want to check out these tips to make sure you have the best experience.
DVT
DVT stands for Deep Vein Thrombosis, and it is one of the most well-publicised risks of flying. It can be very serious, so you should take steps to avoid it.
DVT is a blood clot in a deep vein, often in a leg vein, that can cause pain, swelling and can even be fatal. The NHS has an excellent guide here.
Anyone can be affected, but some people are at greater risk. These include people over 40 as well as those who are overweight, suffer from certain medical conditions like cancer, are pregnant or have a history of the condition in their family.
It is a risk while flying because sitting for long periods of time can make it more likely. You can reduce the risk by staying mobile, standing up and walking around regularly, doing gentle leg exercises throughout the flights, and drinking enough fluids (not alcohol). Speak to your doctor if you think you may be at greater risk.
You can find out more about DVT from this blog post!
Illnesses
You may be worried about catching a virus like a cold on the flight or passing on an infection that you have. If you have a contagious infection, the general advice is to avoid flying. Hopefully you will have travel insurance that will cover trip cancellation.
Contagious illnesses are spread by close contact with others. On a plane, you will be in close contact with other travellers, sometimes for a long period of time. However, there is no greater risk of picking something up than if you travel on a train or bus, and you will not be at greater risk because the air that is recirculated is passed through a filter.
Air Pressure
You will normally not experience any problems with the change of air pressure during your flight. The times when you are most affected are during take off and landing, and you may feel your ears become painful. Suck on a sweet because the swallowing action relieves the pressure. If you have a cold or a blocked nose you may feel the pressure more than normal.
If you are travelling with children, make sure they also suck on a sweet. If you have a baby, consider feeding them milk during take-off and landing so that they can swallow and relieve the pressure.
Air pressure will be lower during the flight, and it can sometimes make you feel faint or dizzy. Feet can swell as well, so remove your shoes.
Flying after SCUBA Diving
There are some important rules to follow if you are going SCUBA diving on your holiday and taking a flight back home shortly after. Make sure you are aware of the types of dives you will be doing, but leaving at least a day after your last dive (24 hours) and your flight is always wise.
Dehydration
Dehydration is more common on flights due to the air pressure and the dry air onboard. It is about 20% humidity compared to the higher humidity on the ground, and this can lead to dry eyes, nose and throat. Although nothing serious, it can be uncomfortable, and dry eyes can be more serious if you wear contact lenses.
Reduce your discomfort by drinking plenty of liquids. Water is best and cut your alcohol intake. Also go easy on the tea and coffee, which are diuretics.
Temperature
It can get cold on flights, and this can be uncomfortable. Take a large jumper with you, and use the blanket provided to keep yourself as warm as possible.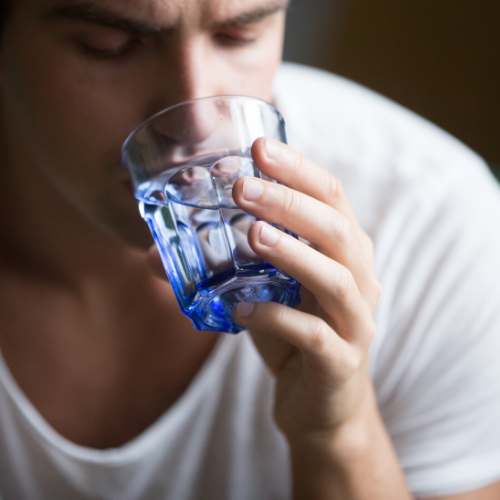 Other Tips While Flying
Choose an aisle seat near to the bathroom if you would like easy access. An aisle seat also makes it easier to get up and walk around to stretch your legs.
Book a seat with extra legroom to enjoy a more comfortable flight. The seats next to the emergency exits tend to have more room, or you can upgrade.
Take a headrest to help you sleep.
You may want to talk to your doctor about taking a sleeping pill to help you fall asleep on the flight.
Carry some mild painkillers like paracetamol in case you get a headache.
After You Land
Once the flight is over, there are a few things that you should be aware of to ensure you arrive at your destination safely and that you do not suffer any adverse health problems.
Jet Lag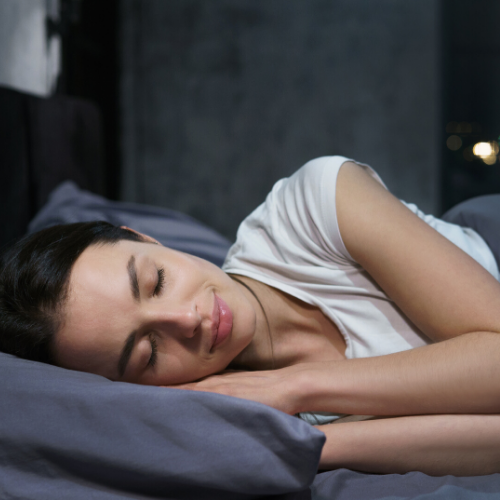 For every time zone you pass through, you will need one full day to catch up. So if you are going somewhere where the clocks are eight hours ahead, there's a chance you will not feel great when you arrive. To reduce the effects:
Try to get some sleep on the flight. Even a little can help you when you arrive.
Drink plenty of water because dehydration can make jet lag worse.
If you can afford to, try not to make any plans on your first day, and instead focus on getting some rest.
Try to get at least four hours of sleep during the night in your new location. This is called 'anchor sleep' and it will help you to adjust quicker.
Get lots of daylight because this will help you to reset your body clock.
For more tips on jet lag, check out this blog about demystifying the condition!
Time Your Medications
If you are diabetic or have any other health condition where you need to take your medication at regular intervals, make sure you stick to your routine. Consider keeping a watch on your home time and set alarms so you don't forget, otherwise you could become confused and forget to take your medication on time.
Personal Security
You will be tired and maybe slightly confused when you first arrive at your destination. The language may be different and the surroundings will be unfamiliar. This makes it especially important to look after your personal security when you arrive.
Keep your possessions close by and don't leave them alone anywhere. If you take a taxi from the airport, make sure you use an official company. You may also want to keep your money, cards and passport in a money belt to keep them hidden.
Fly Comfortably, Fly Safe
Flying can pose a range of problems when especially when it comes to flying with medical conditions, but proper preparation and following a few simple best practices will help to make your flight and your arrival in your new location a lot more comfortable. So keep these tips in mind and enjoy a comfortable flight wherever you are going.