London Heathrow Currency Exchange
Did you know:
Changing your money at the airport or at your destination are the most expensive ways to get your foreign currency. There are many options to choose from when ordering online first and you get the currency provider's best rates by ordering online for pick up, either at Heathrow Airport or from the provider's high street branch.
Cash Benefits

* 0% Commission rates offered *
* Convenient Spending Method *
* Competitive Rates when ordered online *
* Home Delivery Available *
* Fixed rate upon purchase *
Cash Drawbacks

* No section 75 purchase protection *
* Not as secure as cards *
* Travellers' cheques less convenient *
Travelex at Heathrow Airport
Exchanging your holiday money has never been easier now that you don't need to just take your cash into a travel agent to get it exchanged! With online ordering services and collection desks at airports, you can order your currency at home and pick it up before you leave the airport!
Why use Travelex?
World's Largest FX provider
Located Before Security Control
Home Delivery
As the world's biggest foreign currency exchange provider, serving over 30 million customers each year, Travelex can provide all your usual currency exchange services, along with a VAT refund service for non-EU residents. Why not use the tool above to calculate your exchange rate, and if you're happy, order your foreign currency online and arrange to collect from one of the many desks throughout the 4 operating terminals at Heathrow?
Travelex Money Card
If you prefer to take your travel money in plastic form rather than wads of notes, the new Travelex Money Card is just right for you! You'll benefit from locked-in exchange rates when you load on one of the ten available currencies, free cash withdrawals worldwide, plus 24/7 assistance should you need it, as well as access to merchant offers, if you opt for their Platinum Card. Check our page currency cards to see what other options are available!
Bureau de Change outside Heathrow Airport
You may not be able to collect your currency from the branch situated within Heathrow Airport but The Post Office offers great online rates! Order online and choose to collect from one of their high street branches, or perhaps opt to have it delivered to you at home. Either option is usually more favourable than simply exchanging in a branch.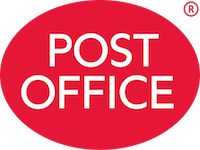 Why use The Post Office?
Order Currency – Post Office
Great rates online
0% Commission
Home Delivery Mon-Sat
12,500 branches for pick up
Did you know that The Post Office have more than 12,500 branches, making it super easy to pick your currency up in person. Be sure to order online first to guarantee the best rates possible.