Stay in a B&B Near Heathrow Airport
Firs B&B is located just 3.5 miles away from Heathrow Airport, with easy access to Twickenham and great transport links nearby such as Hounslow West London Underground Station. Firs B&B was recently renovated, meaning all rooms now have new showers, beds, flat screen TVs and much more. Firs has a great selection of rooms to meet your needs, such as singles, doubles, triples, family rooms and twin rooms. The B&B also offers free parking and Wi-Fi.
You've all seen the hotels that are often attached to the terminal buildings at airports and they can be a great option if you need to stay the night before or after your flight. However, have you ever considered a B&B for the same purpose?
Why stay in a B&B?
Normally associated with holidays or staycations, Bed & Breakfasts are often someone's home, and the personalised experience you will receive reflects that. You are unlikely to find a clinical room or a breakfast that's been left on the hot plates for hours.
Instead there is usually a cosy room and friendly hosts. You may think you need to compromise on proximity to the airport, however there will often be many within a short drive of major airports. For example, there are several B&Bs near Heathrow that are just a short distance away, and some may even have transport options available if you don't want to drive and
park
at the airport.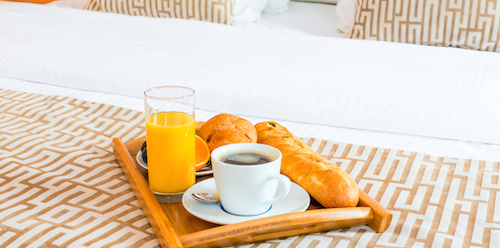 Staying the night before your trip has many advantages, you can beat the traffic, wake up later, and arrive at the airport in plenty of time without having had a stressful morning. Staying at a B&B can only enhance this experience, as the more homely atmosphere will make you feel like you started your trip one day early!
Find a B&B Near Heathrow
The Swan Bed and Breakfast is just a 3 minute walk from Drayton Station and a 10 minute drive to Heathrow. This beautiful Georgian Villa has single and double rooms, along with parking and high speed WiFi. A great option for business travellers needing quick access to the airport.
The Caspian Hotel is a true 'home from home'; located in the heart of Ealing, this stylish B&B is just minutes away from shops, restaurants, cafes and is only 20 minutes away from Heathrow in the car. With a variety of room types, this B&B is ideal both business and leisure travellers.
There are many other Bed and Breakfasts close to Heathrow Airport which we have detailed below; use the table below to view their websites and compare their distances from the airport and their average cost for a nights stay:
B&Bs near Heathrow