Heathrow Airport Terminal 5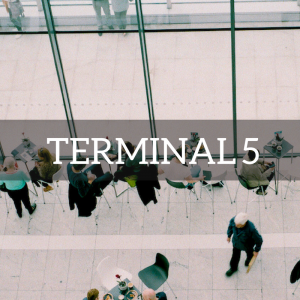 Heathrow Terminal 5 is the newest of Heathrow's terminals. It was opened in 2008 at a cost of £4 billion, and its five floors are large enough to hold 50 football pitches.
It is used exclusively by
British Airways
and Iberia, and provides a huge range of facilities for travellers, including restaurants, shops, hotels, car hire services, business services, parking and bureaux de change facilities. The design of the new terminal began in 1989, but government planning permission was only granted in November 2001.
Getting between the terminals is super easy – see below for a quick guide on how to get to the others from Terminal 5;
There are five blocks of toilets located in the departures concourse, including three before security and two after security.
For more detailed information on the facilities mentioned on this page, please visit their dedicated pages as detailed below;