Attractions near Heathrow Airport
The UK's capital has many amazing opportunities to offer, and choosing the best spots to visit is a challenge. Here are some Heathrow local attractions that you should try!
London Deals and Attraction Passes
If you are coming to London for a visit and are on a mission to go and explore London attractions, museums and tours, purchasing The London Pass is a must!
With the pass, you will gain free entry to over 80 hot spots in the capital city, plus it allows you to get Fast Track Entry to the attractions and gives you access to exclusive special offers, not available otherwise.
You can also incorporate the London Travelcard into The London Pass,
which will then entitle you to unlimited travel on all public transport in London.
Other benefits include an excellent
160+ page guidebook
packed with hints and amazing places not to miss in London.
Sound good? A full list of prices is available on their website to help you plan your trip!
Looking for a cheaper, more flexible way to see the wonders that London has to offer? We've got just the ticket. Why not opt for The London Explorer Pass?
It gives you access to the Top 20 London attractions,
allows you to chose 3, 5 or 7 of the 20 attractions to visit and is valid for 30 days from its first use. Phew!
Enjoy entry to the likes of Chelsea FC Stadium Tour & Museum, Royal Observatory Greenwich, Shakespeare's Globe Exhibition & Theatre Tour, London Dungeon and Hampton Court Palace. For a full list of attractions and prices, head over to The London Explorer Pass.
Top London Attractions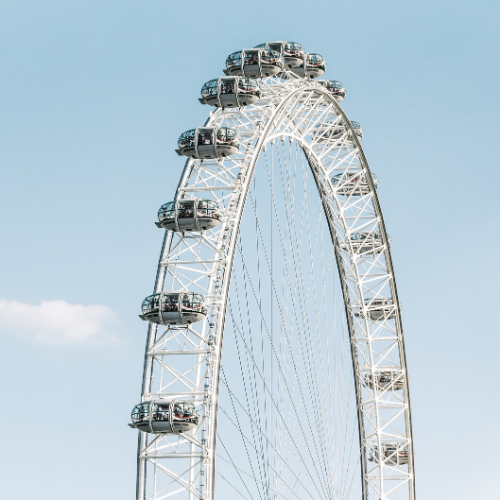 The London Eye has quickly become one of the most iconic attractions within the London City area. Standing as high as the massively impressive 135 meters, the London Eye is visible from almost the whole city and is also registered as the world's largest cantilevered observation wheel.
Contact: 0870 990 8881
Distance from Heathrow Airport: 21 miles & 60 minutes by car
---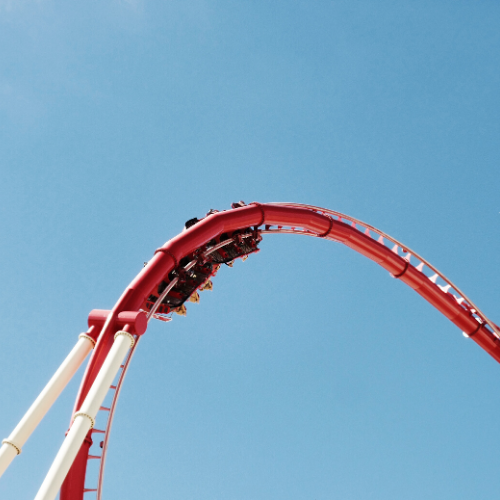 Located within the Greater London area, Thorpe Park is one of England's busiest theme parks with tonnes of attractions for adults and children of all ages.
Home to many of Europe's and the World's most exciting rollercoasters such as; Nemesis Inferno, Stealth, Saw, Colossus and Swarm.
Contact: 0371 663 1673
Distance from Heathrow Airport: 7.4 miles & 19 minutes by car
---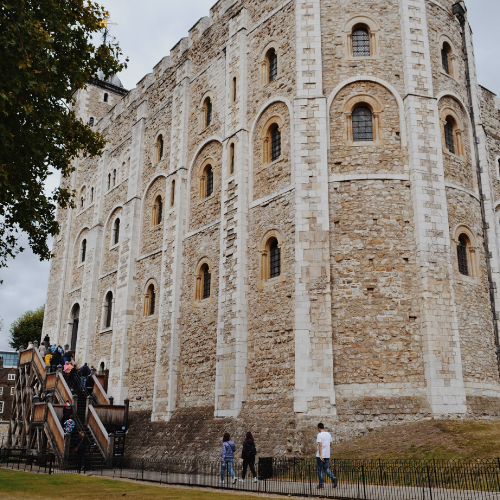 The Tower of London is another worldwide famous attraction in London with great historic significance as well as being the home to the collection of stunning royal treasures, more commonly known as The Crown Jewels. The Tower of London is located on the north bank of the River Thames.
Contact: 033 3320 6000
Distance from Heathrow Airport: 23.4 miles & 80 minutes by car
---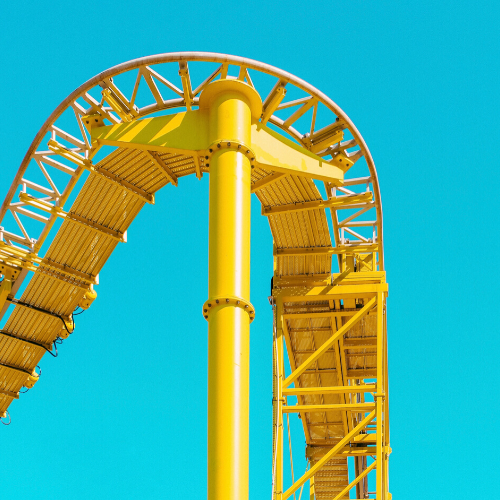 At LEGOLAND, creativity meets fun! Discover kid-centric rides, cool building challenges, a unique mix of interactive attractions, exhilarating roller coasters, shows that pull the audience into the action and lots more. It's a land of surprises around every colourful corner, lively music, both whimsical and astonishingly accurate LEGO brick models and a chance to let everyone's imagination run wild.
Contact: 0371 222 2001
Distance from Heathrow Airport: 11.3 miles & 21 minutes by car
---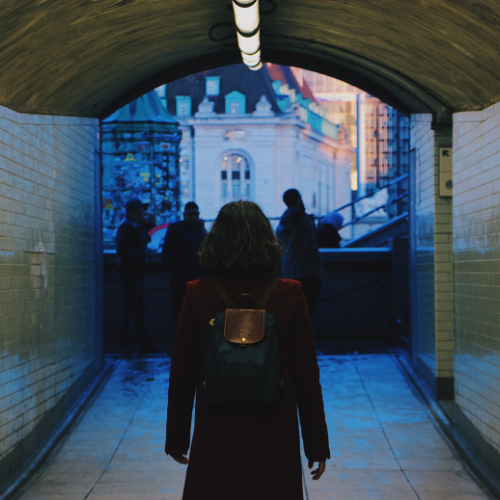 The London Dungeons provide a very memorable experience. With live actors adding to the excitement throughout the day you'll be lucky to escape without a bloodied sense of enjoyment.
Contact: 03333 212001
Distance from Heathrow Airport: 18.1 miles & 57 minutes by car
---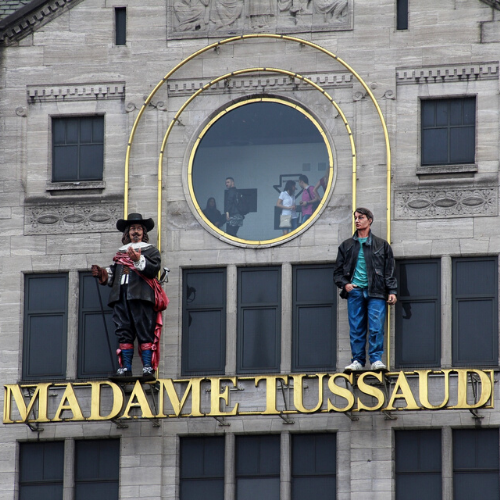 Madame Tussaud's workshop is widely known for the massive gallery of life-like wax sculptures and is one of London's most famous and iconic attractions.
Contact: guest.experience@madame-tussauds.com
Distance from Heathrow Airport: 16.5 miles & 45 minutes by car
---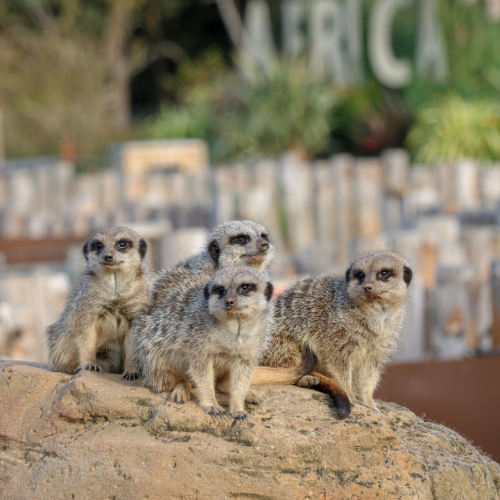 Home to more than 750 different species of animals, featuring thousands of unique individual creatures within these collections, London Zoo is great fun for all the family. London Zoo is located along the northern side of Regent's Park and was opened way back in 1828. It is officially the world's oldest zoological park or garden.
Contact: 0344 225 1826
Distance from Heathrow Airport: 19 miles & 50 minutes by car
---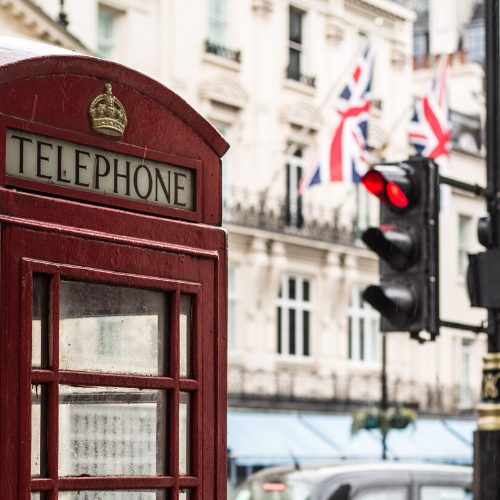 Golden Tours offer a wide range of exciting tour packages in and around London. Popular tours include; The Walking Beatles Street Tour, and Warner Bros – The Making of Harry Potter Tour. Another very popular package is 'The Total London Experience' which offers a very exciting agenda, including; Entry to St. Paul's Cathedral (Quire included) and the Tower of London. It also includes tickets for the London Eye experience as well as a boat ride up the Thames.
Contact: 0207 630 2028
---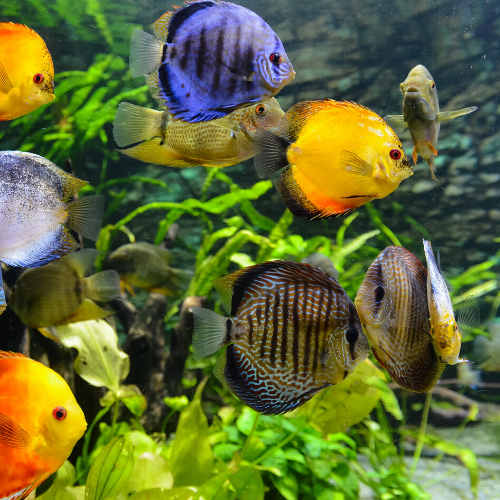 London Sealife Aquarium has many interesting sea animals on display throughout a variety of rooms and galleries. This will be the perfect day out with the family, perfect for both the adults and the children alike!
Contact: 01253 621258
Distance from Heathrow Airport: 17.6 miles & 70 minutes by car
---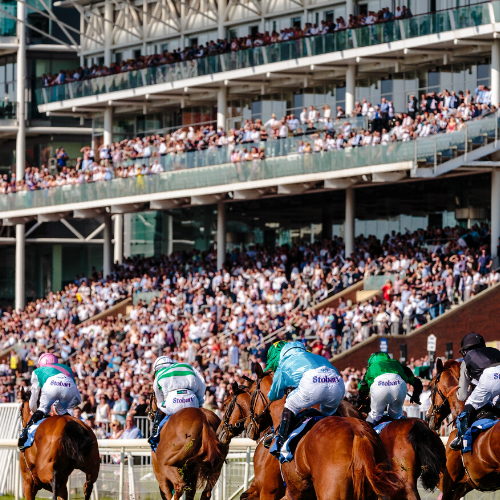 Ascot Racecourse, founded in 1711 is one of the world's most famous racecourses. Ascot stages 25 days of racing throughout the year – 16 flat meetings between the months of May and October and 9 National Hunt meetings between November and April. Undoubtedly the most famous of these is the June Royal Meeting, where top-class racing is combined with tradition, pageantry and style.
Contact: 0344 346 3000
Distance from Heathrow Airport: 11.2 miles & 22 minutes by car
---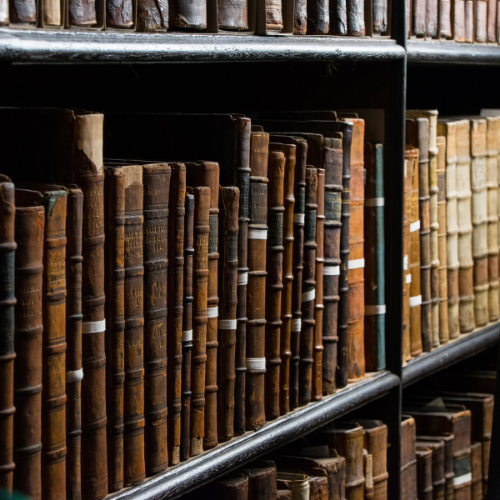 Eton College was founded in 1440 by King Henry VI. The College originally had 70 King's Scholars or Colleges who lived in the College and were educated free of charge, and a small number of Ophidians who lived in the town of Eton and paid for their education.
Today it is a secondary school for approximately 1,290 boys between the ages of 13 and 18, all of whom are admitted by competitive examination.
Contact: 01753 370100
Distance from Heathrow Airport: 9.6 miles & 36 minutes by car
---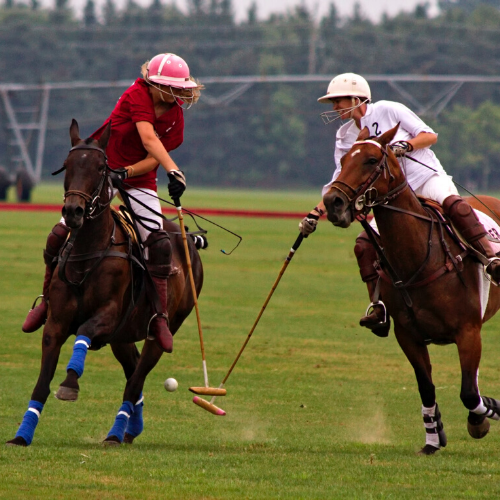 Founded in 1955, The Guards Polo Club is now the largest polo club in Europe, in terms of membership and number of grounds. There are currently about 1,000 non-playing members and about 160 playing members, among whom are some of the highest-rated players in the world. Polo matches are played on most weekends throughout the summer at Smith's Lawn in Windsor Great Park.
Contact: 01784 434212
Distance from Heathrow Airport: 7.2 miles & 15 minutes by car
---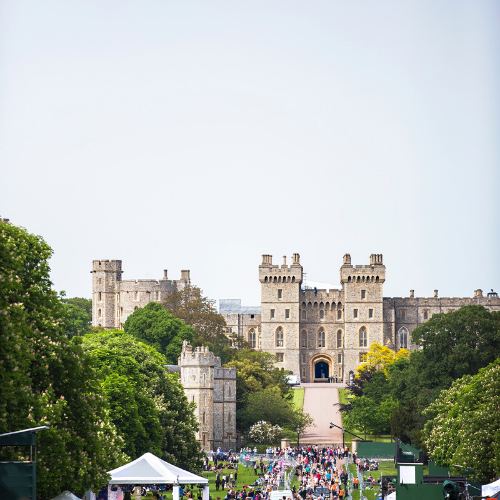 Windsor Castle is an official residence of The Queen and the largest occupied castle in the world. The State Apartments, extensive suites of rooms at the heart of the working palace are open to visitors. For part of the year, visitors can also see the Semi Staterooms. There are many additional attractions within the Castle complex, including the Drawings Gallery, Queen Mary's dolls' house, and St. George's Chapel.
Contact: 0303 123 7334
Distance from Heathrow Airport: 8 miles & 18 minutes by car
---
More London Deals and Attraction Passes
Discount London offer a wide range of tickets for London based attractions and events.
Discount London provides access to massively discounted rates on many different packages as well as great prices on single admissions! For a complete overview of what's currently available check out the Discount London website.
Other popular offers include; Theatre and Musical tickets, Sightseeing Tours and cheap Eurostar trips. Alternative options are also available, like; NYE Parties, Stag and Hen Dos, Dining and Drinking experiences and Cruises on the River Thames. Tickets for some of London's events, attractions and experiences can also be gifted through Discount London's London Gift Ideas.
Attractiontix provide access to the biggest and best attractions all around the world!
There is a great selection of London attractions available through their program, such as; The London Eye, London Sealife Aquarium, Thorpe Park, Chessington World of Adventures, Legoland Windsor and much, much more.
Aside from the regular attractions and theme parks Attractiontix can also offer a number of unique opportunities for those more interested in historic characters, buildings and events. The Shakespeare Country and Warwick Castle Tours for example are extremely enjoyable and interesting to the right audience. With such a broad range of products available there is sure to be something exciting for everyone! This link will display what's currently available within the London area.
Attraction Deals in London
London is the home to many famous, historic and entertaining attractions. The London Dungeons, London Zoo, Madame Tussauds, London Eye, Tower Bridge and the Royal Opera House are just a few of the famous attractions that London has to offer its visitors.
Within the surrounding London areas, there are loads of exciting attractions and places of interest as well. Thorpe Park for example is located inside the greater London area and is probably England's best theme park. If not considered the best by some, it is at least the most popular amusement park in England and is a stone's throw out of the city. There are many other options just outside of London as well, like; Chessington Zoo and Legoland which are particularly popular for the younger families.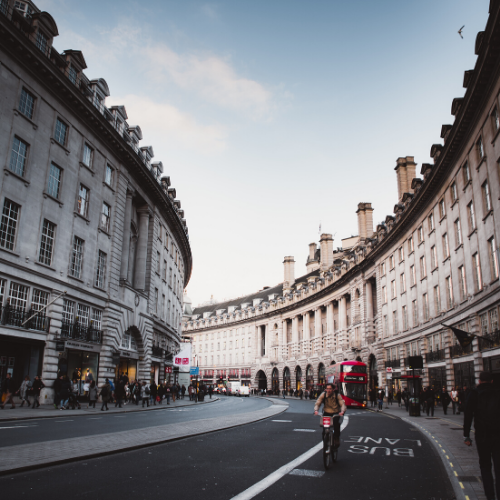 Also on the outskirts of London are other tourist attractions such as Windsor Castle which is in fact just up the road from London's Heathrow Airport. Tourism in London is such good fun as there is an abundance of options at your disposal. You could spend months in London and never get bored, no matter what your preferences or interests are there is a wide choice of suitable entertainment within London. Taking advantage of the various deals and offers is a good way to enjoy yourself in the city without spending too much. There's a lot of discounted entry deals available for single or multi-pass admissions to various fun and exciting activities in and around London.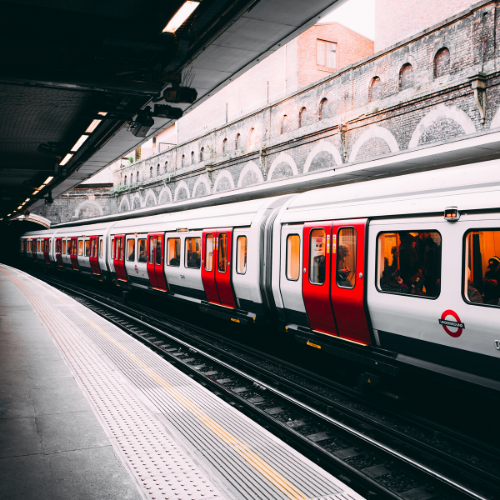 There's a lot of discounted entry deals available for single or multi-pass admissions to various fun and exciting activities in and around London. We've tried to create a general overview finding deals for some of the most popular family attractions within the London area. As you can find many amusement parks for all ages, museums, historic locations and famous theatres such as the Royal Opera House there are a lot of options that may not be for everyone, but with so much going on London is a great city for entertainment. You can even get free admission to some of the best attractions within the city as most major museums in London are free! There's a lot of choice for what to do in London and there are many different deals and packages available for multiple attractions or an additional experiences for a specific event, such as; front row seats or fast track the queues.
We've included a summary of the best attractions near Heathrow Airport that we could find for the London area and we hope it helps you enjoy yourself in the city!
Not going further than Heathrow?
If you are pressed for time and would only be able to explore the area close to Heathrow airport, do not despair! You can do a bit of shopping at The Centre, Feltham.
Feltham Shopping Centre, High Street, Feltham, TW13 4GU, England – Phone: 020 8844 2468