Shopping at Heathrow Terminal 4
With over 30 stores to choose from, housing big fashion brands through to quirky boutiques and technology stores, everyone can enjoy some duty free shopping at Terminal 4
Below we have listed all the stores you'll find in Terminal 4, along with their opening times and locations. Use the key below find out what kind of goods you can expect to find in each store.

Why not add a little luxury to your Duty Free experience? Keep an eye out for this logo to locate the stores in which you can hire a personal shopper.


Boss by Hugo Boss
Explore the collection of on trend menswear from one of the highstreet's favourite designers. Perfect for a last minute addition to the holiday wardrobe.
Location: After Security
Open: 5:20am-10pm (in Harrods)
Tel: 020 8976 5280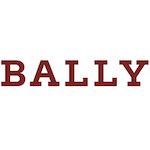 Bally
If you're drawn to innovative elegance and exceptional leather craftsmanship, Bally is the store for you. Visit the Swiss fashion concession in Harrods for your next statement piece.

Location: After Security
Open: 5:30am-10pm (in Harrods)
Tel: 020 8745 6724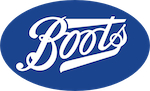 Boots
Did you know that there are four Boots stores in Terminal 4? Perfect for picking up and forgotten essentials, baby food, cosmetics and more
Location: 2 After Security and 1 in Arrivals
Open: 5:30am-10pm / 6am-10pm / 6am-10pm / 5:30am-10pm
Tel: 020 8897 7124 for After Security and 020 8564 3737 for Arrivals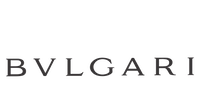 Bulgari
Add a little Italian luxury to your luggage with a Roman inspired piece with a contemporary twist; choose from jewellery, leather goods and accessories.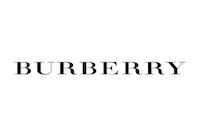 Burberry
Drop in to the iconic store for that statement piece that's sure to have you stand out from the crowd.

Cartier
Why not treat yourself to a stunning piece of fine jewellery from one of the world's leading jewellers?
Location: After Security
Open: 5:30am-10pm (in Harrods)
Tel: 020 8745 0353

Cath Kidston
The perfect place to pick up a quirky gift; choose from accessories, stationery and even bed linen from the beautiful vintage-inspired store.

Dixons Travel
They love technology as much as you do and believe in delivering the latest technology at the best price.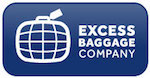 Excess Baggage Company
Pick up your last minute luggage bags and travel accessories here, you can even have your bags wrapped to avoid damage en-route, or weigh your baggage before check-in to avoid excess payment.
Location: 2 Before Security, 1 in Arrivals
Open: 6am-9pm / 5:30am-10pm / 5:30am-11pm
Tel: 020 8759 3344 for all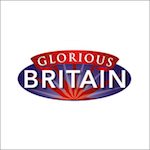 Glorious Britain
Pick up a quintessentially British souvenir from Glorious Britain; choose from mugs, teddy bears, key rings and more!

Gucci
Visit the world renowned fashion house to add a touch of glamour to your holiday wardrobe


Visit the world famous toy store for a fascinating collection of toys, books and games for children.

Harrods
Think of Harrods, envisage high quality and style. With a wide range of branded accessories as well as their own collections, it's easy to get lost in the iconic store!

Location: 2 After Security
Open: 5:30am / 6am -10am
Tel: 020 8745 0353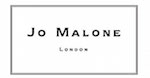 Jo Malone
Immerse yourself in the indulgent world of Jo Malone, the perfect place to pick up a delightful treat for yourself, your home or a loved one.

Kurt Geiger
If a signature shoe is what you're after, look no further than Kurt Geiger. With vast ranges across 3 collections, you're bound to find the perfect fit!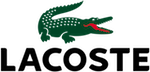 Lacoste
The perfect place to treat yourself to some luxe sportswear; from trainers and jackets to the iconic polo shirt.

Longchamp
Visit the Longchamp concession in Harrods to add one of their iconic bags to your collection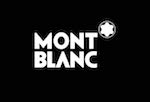 Mont Blanc
For anyone that is serious about stationery, Mont Blanc is the place for you; browse their extensive range of rollerball, fountain pens and pencils for the perfect gift or treat.

Mulberry
Mulberry are known around the world for their quality craftsmanship; their attention to detail shines through in their range of stylish leather bags, wallets, purses and more.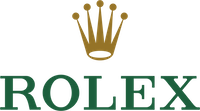 Rolex
Pop in to the store and browse the impressive collection of quality watches.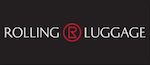 Rolling Luggage
Browse through the luggage and travel related products and accessories offered from the big name brands in luggage design.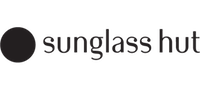 Sunglass Hut
Did you forget your sunglasses or simply fancy a new style? Pop in to Sunglass Hut to find your next favourite pair.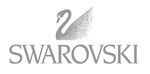 Swarovski
World renowned retailers of crystal components, including a wide range of jewellery, gifts and home accessories.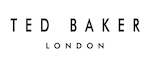 Ted Baker
Designer quality at highstreet prices; you'll never be disappointed with a Ted Baker purchase!

The Bookshop by WHSmith
Visit The Bookshop to find an extensive range of fiction and non fiction titles, alongside the current chart toppers and autobiographies.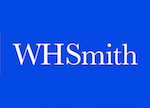 WHSmith is more than just a newsagents; pop in for a pre or post flight snack, a new book and even something to keep you entertained on the flight
Location: Before and After Security. Arrivals
Open: 4:30am-11pm / 5am-10pm / 4:30am-10pm
Tel: Before Security & Arrivals: 020 8564 8369
After Security: 020 8757 3985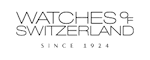 Watches of Switzerland
With a wide variety of modern and classic watched alike, it'll be hard not to treat yourself!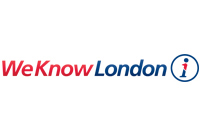 We Know London
The friendly staff at the We Know London kiosk are here to help you on your touchdown at Heathrow. Whether you need tickets to a show, a last minute hotel or suggestions of places to visit, they will be happy to offer their expert opinion.
Location: Arrivals
Open: 5:30-last arriving flight
Tel: 020 3893 4525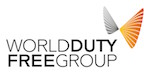 World Duty Free
For all your duty free needs, from cosmetics and fragrances, to cigarettes, alcohol and technology across 3 stores throughout Terminal 4, you really can't avoid the temptation!
Location: 2 After Security / Baggage Reclaim
Open: Open for all flights / 5am-last departing flight / 4:45am-10pm
Tel: 020 8745 5161 and 020 8745 0799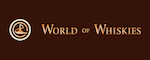 World of Whiskies
The best place for Whiskey lovers – sample and purchase plenty of variations from around the world!