Security at Heathrow Airport
It's advised that you arrive at the airport in plenty of time prior to your flight departure.
As a guide, you should check in:
3 hours prior to a long haul flight
2 hours prior to a European flight
90 mins prior to a Domestic flight
How many bags am I allowed?
Most airlines will now allow you to take more than one piece of hand luggage aboard,
for instance your cabin bag and a handbag. However, keep an eye out for airlines such as Easyjet which only permit one
piece, unless you have a priority pass / speedy boarding.
What can I carry on?
Use our handy infographic to remind yourself of the size of bag you're permitted to take, as
well as the items that are allowed to go in.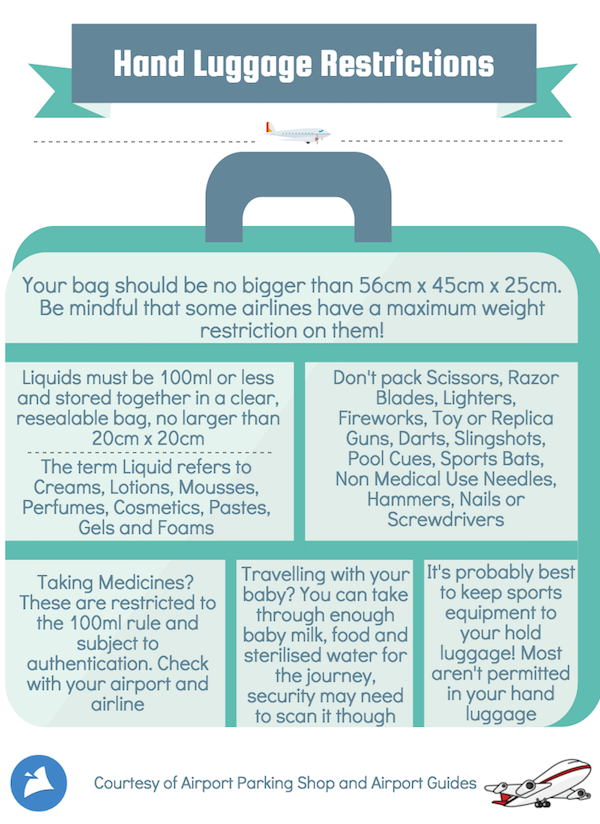 Be sure to adhere to the above; strict guidelines mean
that items are confiscated you will not be compensated and, with the exception of unusual circumstances, they will not
be returned. Syringes that are needed for diabetics and other medical reasons will only be allowed in hand luggage if
you can prove the medical necessity. You may wish to phone the airline in advance to find out what they require as proof
of your medical condition. Planning a short trip and don't fancy checking a bag? Read this helpful blog on how to travel with just your hand luggage.
It covers the size of bag you're allowed for different airlines, the type of bag that's best and even ideas on how to
pack efficiently.
Medicines
Exceptions to the 100ml rule may be made for medicines prescribed by you doctor, however, always check
with your airline and airport before you travel. If the request is approved, ensure you carry a statement from your doctor
for the security staff. Exceptions can also be made for baby food and milk, given that the quantity correlates to the
length of the journey. Please be aware that they may still be subject to additional security screening.
Duty Free and Departure Lounge Purchases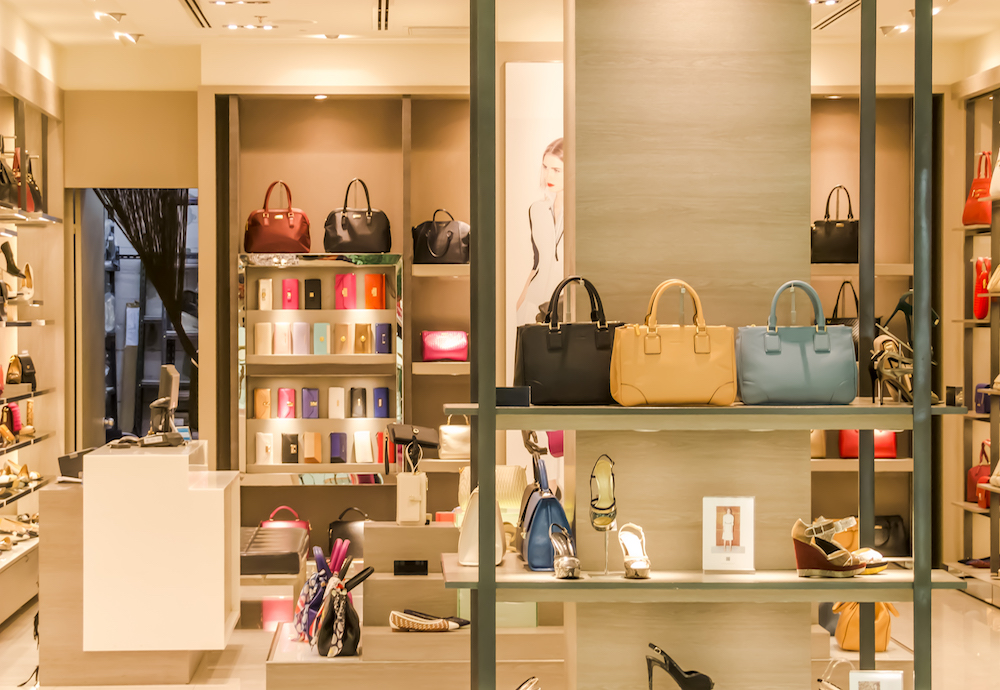 Any liquid items purchased in Duty Free can be taken on board the plane, but be sure to retain any proof of purchase as this
may be required at transfer points.
**Please note restrictions apply to duty free purchases made on return journeys where passengers change flights at an EU airport. These are explained in detail on the UK Border Agency's website.
The above requirements are enforced by HM Revenue & Customs, whilst airlines and airports may have additional measures
in place. It's always advised that you check the additional requirements when you book your flight.
Presents and Gifts
You may think you're being super prepared by pre-wrapping any gifts you may be taking abroad,
but we're afraid to say that you'll be wasting your time! Pre-wrapped gifts will be subject to further security checks
and will be unwrapped by staff at security.
Banned Items
Were you aware that the below items are banned from being on an aircraft? You are not permitted to take any of the following
items on board, either in your hand or hold luggage.
Prohibited Items
| | |
| --- | --- |
| Flammable liquids | Acids |
| Explosives | Ignitable gas devices |
| Incapacitating sprays | Compressed gas |
| Matches or lighters | Bleach |
| Poisons | Radioactive materials |