National Express Heathrow Airport
Due to the coronavirus pandemic, National Express will be suspending all their service until further notice.
National Express coaches cover 98% of the UK including local stops in England, Wales and Scotland. They will take you to and from Heathrow Airport at all times to make sure you are on time for your flight or destination.
They often run special offers and are one of the cheapest ways to get around. With cheap tickets on clean, comfortable and prompt coaches driven by friendly drivers, you may even want to consider taking one of their coaches to your next European destination!
Using a dedicated coach service from National Express means that you will also save money on airport parking which can sometimes be located quite a way from the terminals. This way you will be dropped of at the terminal door!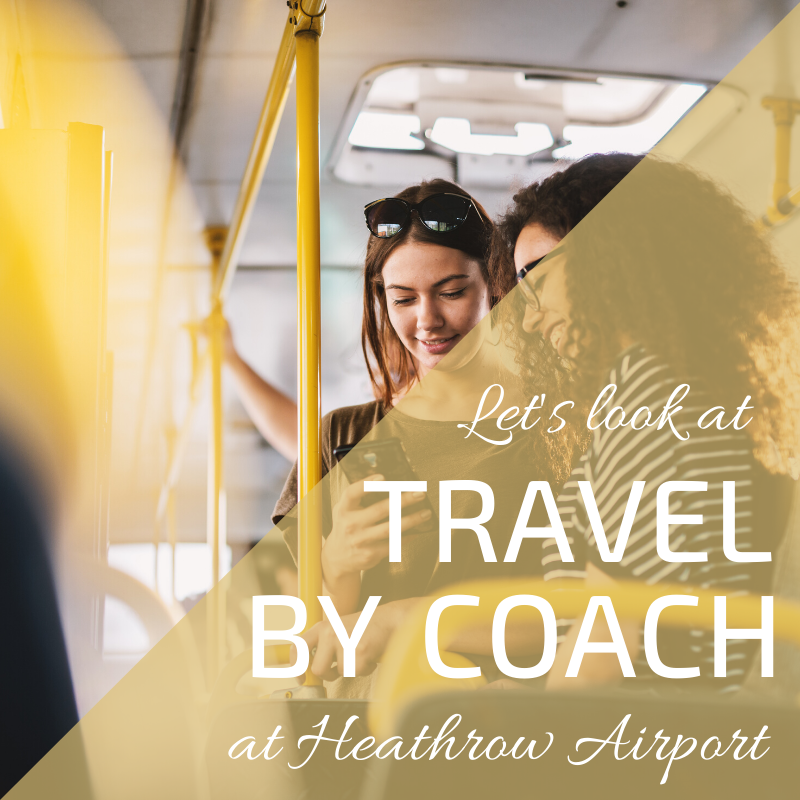 Your friendly driver will help you with your luggage while you board and make your way to your clean, comfortable and spacious seat. National Express coaches also have on board washrooms and have been designed to make your journey as comfortable and relaxing as possible.
Latest Coach Travel to Heathrow Offers from National Express
Destinations and Departure Points
Whether you are looking to get between Heathrow Airport and Gatwick or further out locations like Glasgow, you will find a coach to suit your particular journey requirements at a great price!

National Express at London Heathrow offers the only direct airport connection and links all the four major London airports, Heathrow, Gatwick, Luton and Stansted airports. They operate 100 services a day between Heathrow and Gatwick which takes around 1 hour.
National Express Heathrow – Pick Up & Drop Off
Terminals 1, 2 and 3
Pick up and drop off points for Terminal 1, 2 and 3 are located at the Central Bus Station, which is just a short walk from the check in area and is clearly signposted from around the airport.
Terminal 4
National Express coaches will pick up and drop you off at stops 13 and 14 just outside the Terminal 4 building, and transfers to Terminal 5 and the Central Bus Station can be made via stop 7.
Terminal 5
National Express Coaches to Terminal 5 will use stops 13-16 just outside the terminal building for pick up and drop off. Other National Express coaches can be caught from stops here, including destinations such as Oxford, Brighton and Reading.
Between Heathrow Airport Terminals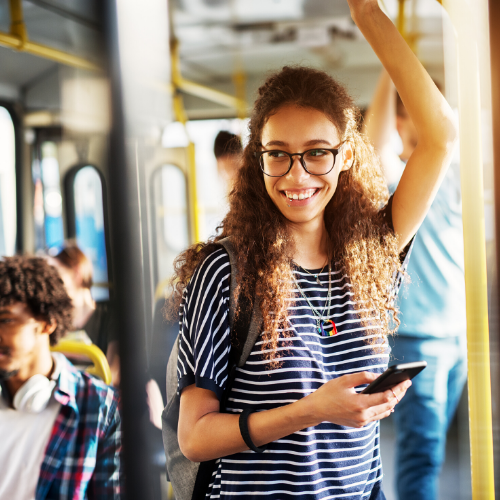 National Express operates a free coach service between London Heathrow Terminals 1, 2, 3, 4 and 5. Terminals 1, 2 and 3 are quite close to each other and you can walk between them, but Terminal 4 is a separate building as is the new terminal 5.
You can also use the free transfer between all the Heathrow terminal buildings operated by the Heathrow Connect and Heathrow Express train services which are clearly signposted at Heathrow, and more information can be found by visiting airport information desks within the airport terminals. There are many local stops which you can book to and from, but some of the main destinations and departure points and the duration of the journeys are shown below.
Popular Heathrow Routes and Journey Times
| | | |
| --- | --- | --- |
| Travel Between | Journey Time | Notes |
| Heathrow-Gatwick | 1 hour | Direct Service, 100 per day |
| Heathrow-Bournemouth | 2 Hours | |
| Heathrow-Bristol | 2 hours | Departing on the hour |
| Heathrow-Bath | 2 hours 35 minutes | Not Direct Service |
| Heathrow-Cardiff | 3 Hours | Via Bristol & Newport – Hourly Service |
| Heathrow-Cambridge | 2 Hours 40 Minutes | Via Stansted, Half Hourly/Hourly Service |
| Heathrow-Cheltenham Spa | 2 Hours 35 Minutes | Via Swindon |
| Heathrow-Oxford | 3 Hours 25 Minutes | Direct Service |
| Heathrow-Stansted | 1 Hour 20 Minutes | 3 services per hour |
| Heathrow-London | 1 Hour | Regular Service |
Discounted & Concessionary Coach Fares
Group Fares
Travelling on a National Express coach can be one of the cheapest and easiest ways for a group of you to get around the UK or abroad. Group discounts are available for 4 or more passengers travelling together to and from Heathrow airport, and you can save up to 25% off the standard fare price. So if you are travelling out of or into Heathrow to and from Birmingham, Bristol, Cardiff, Coventry, Newport, Swansea, Warwick or Wolverhampton as a group your journey will work out a lot cheaper! This method means you can save on parking charges at the airport, just hand your bags to your driver, board the coach and sit back and relax in complete comfort.
Family Discounts
Families can make great savings when travelling by coach to and from Heathrow Airport, and across the UK. National Express have special concession cards for families called Coachcards and they cost just £8 or £16 (plus £2 P&P) for a whole year of discounted travel for children (aged 3-15) depending on the number of adults and children travelling. You can choose from their 1Plus1 (£8 per year) or 2Plus2 (£16 per year) Coachcards. 1Plus1 allows one child to travel free when accompanied by a full paying adult, and 2Plus2 allows 2 children to travel free when accompanied by 2 full paying adults. Under 3s always travel free on National Express coaches. Get your Family Coachcard discount card and spend the money you save on another family day out!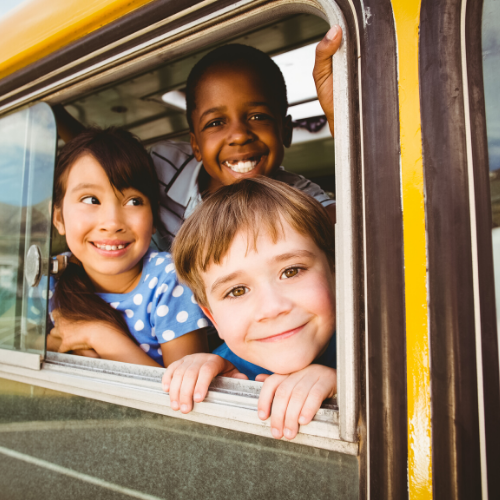 Students and Young People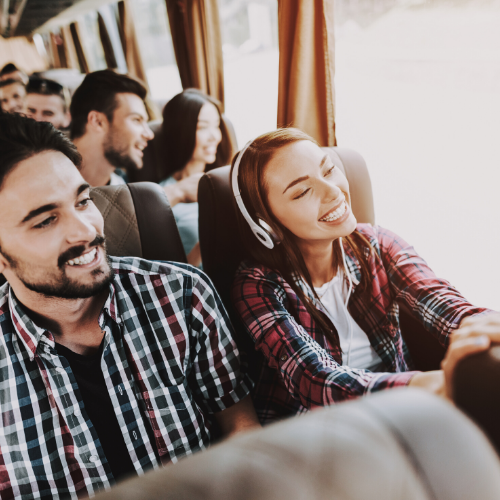 For full time students and young people aged 16-26 National Express offer some brilliant discounts and special offers though their Young Persons Coachcard. The Young Persons Coachcard is just £10 a year (plus £2 P&P) and will save 1/3 off all standard fares throughout the UK for 12 months. No restrictions on peak and off peak travel times, including public holidays, bank holidays and weekends. Also, if you are planning a trip to an event or festival, the Young Persons Coachcard can now save you 10% off. So if you fall into this category and travel by coach regularly or are planning a few trips, you could save a lot of money!
Over 60s
If you are over 60 years old, you will qualify for an automatic discount on coach travel with National Express. The Senior Coachcard saves you 1/3 on standard fares to hundreds of UK towns, cities and airports for just £10 (plus £2 p&p) a year. No restrictions on peak and off peak travel times, including public holidays, bank holidays and weekends. Buy a Senior Coachcard online and save money every time you visit your family and friends. Find out more and apply for a Senior Coachcard today and may your adventures continue!
Reduce Your Carbon Footprint by Coach
Travelling by coach has been proven to be one of the most environmentally friendly forms of public transport. National Express are very proud that they are helping people to cut down on their carbon footprint and want you to join in with cutting down the UK's carbon emissions, so have created an emissions calculator to enable you to see how big your carbon footprint is and how much you can cut that down by travelling by coach!