Travel Money at Heathrow Airport
Changing your travel money and obtaining the cheapest foreign currency exchange rates can be a bit of a hassle before you go on holiday but many people just don't realise how much difference there can be between the price you pay for the different methods of getting the best foreign exchange.
Purchasing travel money at Heathrow airport can often be the most expensive way to get your foreign exchange, but not if you are on the ball and order it online with one of the providers offering a bureau de change outlet at the airport beforehand. Travelex are on hand at Heathrow with over 30 kiosks, desks and collection points across the operating terminals.
You can take advantage of their online rate (which is usually much better) and then just pick up your currency at the airport, saving you money and time which is often in short supply when you are trying to make sure you don't miss your flight!
Preloaded currency cards are gaining more and more popularity these days. The cards are essentially like a debit card which are loaded with a currency that can be in the single currency you are going to need or can be in pounds which will then be converted to the relevant currency when used abroad. If you have time to order one of these cards online for delivery before you travel, it can be a cheap travel money option for your holiday. You will usually need to leave around 7 days for delivery
of your card to your home to get the best rates, but you can sometimes purchase the cards from providers operating a bureau de change at your airport. cheap travel money
Home Delivery
If you want to make sure that you don't have to worry about rushing around picking your foreign currency up at the airport you may find that having your travel money delivered to your home before you set off is a good option.
There are a few currency exchange providers who will do this, and many offer free next day delivery for orders above a certain amount (usually £500). This means that you can take advantage of the providers' online rates, which are often a lot cheaper than they are at the airport or at high street branches, so it is a great option all around!
Did you know these fascinating facts about some of the world's currency?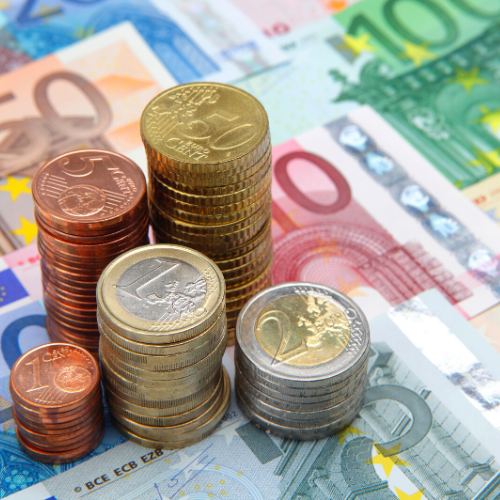 Cuba have two currencies; one for local residents and one for tourists! The Cuban Peso (CUP) is used by the locals whilst the Cuban Convertible Peso (CUC) is for visitors. 1 CUP is roughly 25 CUC, meaning the country can remain financially functional whilst giving tourists access to means that the general population couldn't afford…
In less than 30 years, the Zimbabwean dollar went from one of the highest value currencies to the lowest, until it was completely demonetised in 2015
1,400 years ago, China created the World's first paper note
Before many currencies existed, some countries used the shells of sea snails as 'coins' and the Romans even used salt (this is where the term 'salary' comes from)
It is strictly forbidden to import or export the Tunisian Dinar out of Tunisia
In Thailand, stepping on a coin or note is seen as an act of offence towards the monarchy
The Columbian Peso banknote differs from most in the world; it is presented vertically rather than horizontally
In just 50 years, Brazil has changed currencies 8 times!