Planning your Trip
We can all be a little forgetful sometimes, we're only human! The stress of planning and organising a holiday can sometimes lead to forgotten items which just makes for a frustrating start to your holiday or trip.
With this in mind, we've put together this quick guide to ensure you don't leave anything behind or have any unanswered questions when planning your trip to Heathrow Airport.
Number one on our list; always do a double check of your essential travel items. Forgetting your passport, visa, travel tickets or credit card is never a good idea, so make sure you have them before leaving home.
Speaking of which, ensure that your passport will be valid for the entire duration of your trip; for instance, those travelling to the US and Canada need at least 6 months on their passport, so keep that in mind.
Have you checked whether or not you need a visa, ESTA or eTA? Countries such as Australia, the US and Canada require these extra documents, so make sure you're prepared!
Have you taken out that all-important travel insurance? These days, you can purchase travel insurance anywhere, from online when you book your flights to being covered by your bank or credit card. Before you fly, ensure you have a policy in place, just in case.
Keep note of your Important Numbers
It's always a good idea to keep a list of important numbers on you when you travel overseas. These could include the numbers of:
Your travel insurance provider
Your debit and credit cards should you lose them
Family and friends
The British embassy in your destination
Also, make sure you provide someone back home with the number of your hotel or villa so they can get in touch with you if they can't reach you via mobile phone.
Sort Out Your Cash
The most important part of any trip – your spending money!
Travel money
is something to think about well in advance of your trip, so you can do your research and find the best exchange rates! However, if you turn up at Heathrow and want to purchase another currency, or pick up your preordered cash, you'll have no problem as there are plenty of places you can do this. Keep in mind that the rates may be less favourable at the airport compared to changing your money online before you go. Always try to compare the exchange rates and the commission to find out where you can get the most for your money so you have more to spend while overseas.
Use the Travelex tool above to
find the current exchange rate, preorder your money and arrange collection in the airport.
Not a fan of carrying cash around with you? Then the Travelex Money Card is just what you need! Preload it with one of the ten available currencies and use it just as you would your debit or credit card. You'll benefit from free cash withdrawals and 24/7 assistance, along with the added security of it not being linked to your personal accounts or cards.
Don't Miss Your Flight!
Always check the condition of the traffic before you drive to the airport, and give yourself plenty of time to arrive. Ideally, you should arrive three hours before the departure of your international flight.
If you are travelling by public transport,
check for any potential delays well in advance so that you can leave earlier if necessary.
You may even want to stay in a
nearby hotel
overnight so that you can quickly travel to the airport without worrying about transport delays.
Last but not least, before you leave home, always check that your flight has not been delayed or cancelled, otherwise you could end up spending a long time waiting at the airport.
Delayed Flights Compensation with Colibra
Speaking of which, did you know that you can claim compensation for your delayed flight with Colibra? If your flight has been delayed for more than 1 hour, for any reason including strikes and bad weather, Colibra can arrange a fair compensation payment to be made to you within 24 hours of landing. There's no need for paperwork, lawyers and going to court to settle, it's all done through their free app. Simply download and register with it, including uploading your boarding pass, before your flight and if you happen to be delayed, Colibra will have you covered!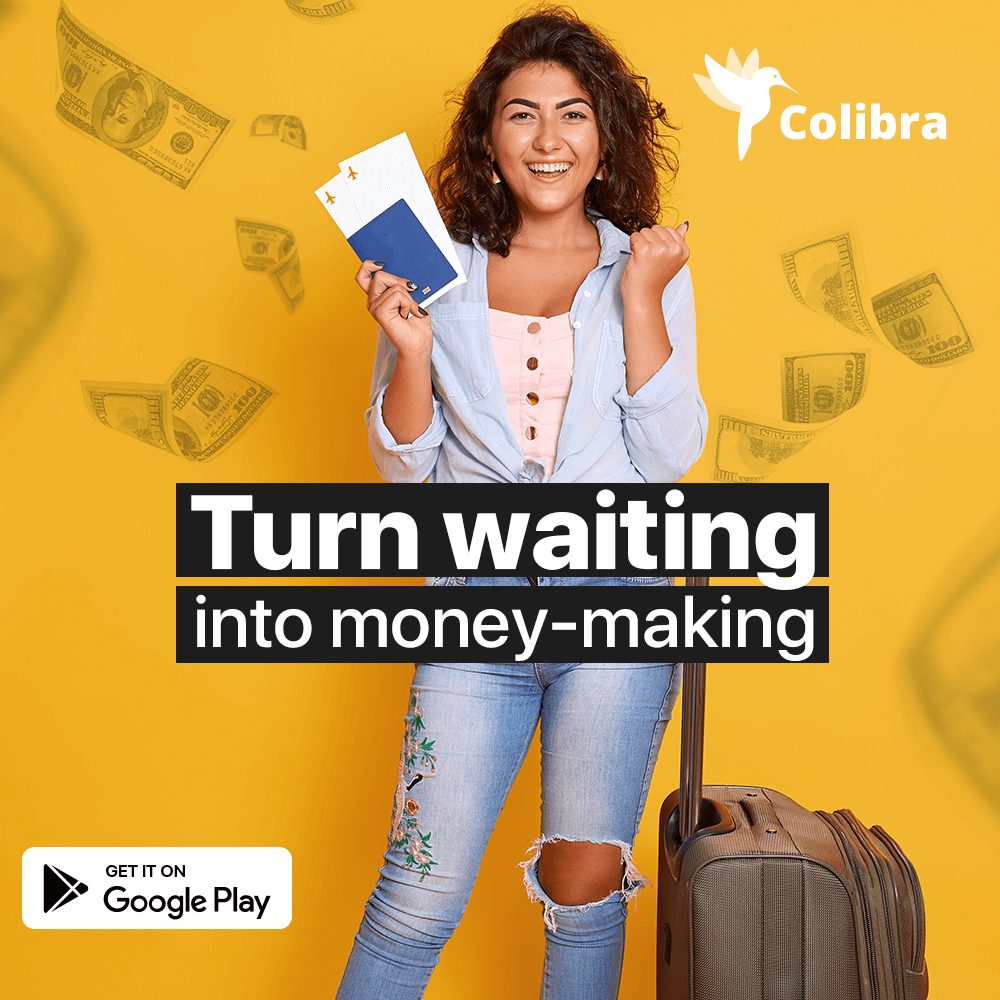 Baggage Storage – Stasher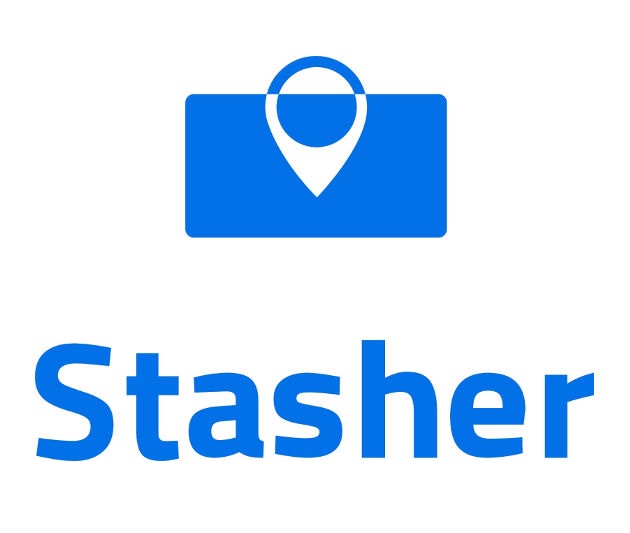 Stasher locations are scattered around Heathrow and the surrounding area! Should you need somewhere to store baggage items for as little as £6 per day, then simply explore the registered businesses who will keep your luggage safe while you can go off and explore the city!
There are multiple locations across Heathrow including both Premier Inn and Holiday Inn hotels, with an average rating of 4.7/5 from 12,000 reviews!
Know What NOT to Pack
When you are packing your bags, it's a good idea to be aware of what you should not pack in your hand luggage to help make the security process run as smooth as possible. There's nothing worse than being 'that' person who's holding up the queues because they overpacked their liquids…
Make sure any liquids are kept in containers of no more than 100ml maximum, and that they can all fit into a small 20cm x 20cm clear plastic bag. Exceptions are usually made if you are taking food or milk for your baby, but you may be asked to taste it.
If you are taking any medicines, make sure the security staff know about these. You may require a doctor's authorisation for some medications and prescriptions.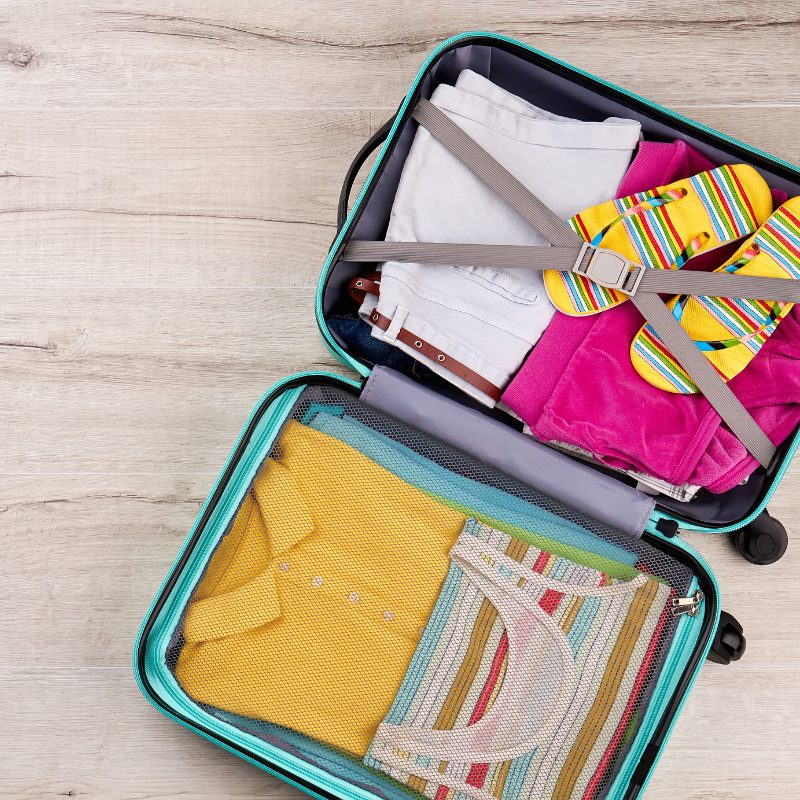 Then there are all the things that you must not include in your carry-on luggage because they are considered dangerous, like explosives and sharp items. For a full list, see the Civil Aviation Authority website.
For a full list of Dos and Don'ts at airport security, head over to our dedicated page.