Heathrow Expansion Information
After many years of debate and uncertainty as to which airport was going to get the green light from the UK government, it was announced on the 25th of October 2016 that Heathrow is the governments choice for expansion.
Creating a third runway at Heathrow is expected to almost double the amount of passengers that Heathrow deals with each year from around 72 million to 130 million by 2040, whilst the number of flights will also see a huge increase, from around 470,000 per year to 740,000 per year.
Key dates for the expansion of Heathrow*
Winter of 2017/18 – Public consultation on the impact of the third runway will be put forward to MPs for a vote.
2019 – Heathrow airport should, by 2019, submit applications for planning permission.
2020 – Inspectors will then recommend it to the secretary of state for final approval.
Between 2025 – 2029 the third runway and sixth terminal will be built.
*The dates above are subject to change.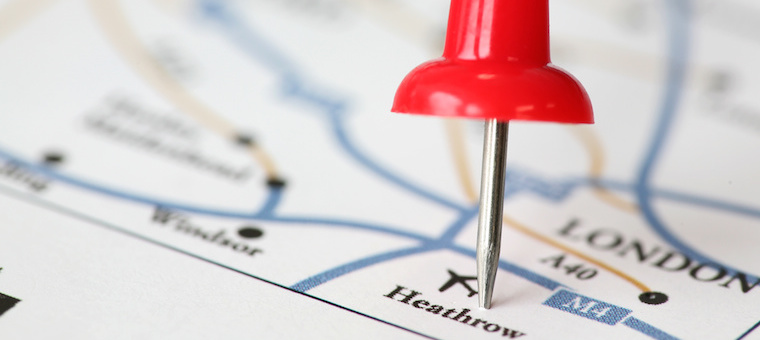 The introduction of a third runway at Heathrow will mean that a sixth terminal is built, as well as increasing the size of Terminal 2 in order to facilitate the increase in passenger numbers. Heathrow Airport will then be split up into two sections, 'Heathrow East' (a bigger, more modern Terminal 2) and 'Heathrow West' (Terminals 5 and 6), both of which are to be connected by an underground transit system. More commercial developments such as offices and hotels will also be built nearby 'Heathrow West'.
Heathrow will be better connected to Central and East London with a new Crossrail link.
Bus and Coach interchange at Heathrow will be expanded and linked to 5 different motorway networks.
Better access to Western Rail will improve connections to the West and South West.
HS2 connection with Old Oak Common will provide a faster option to and from the Midlands and the North.
It's estimated that passengers will have access to 40 new direct long haul destinations once the third runway has been created:
Possible future long haul destinations
Continent
Estimated Flight Time
Africa
Dakar, Port Harcourt, Khartoum, Mombasa, Lilongwe, Harare, Durban
8 hours, 11 minutes
North America
Portland, Salt Lake City, San Jose, San Antonio, Panama City
10 hours, 12 minutes
South America
Caracas, Bogotá, Quito, Lima, Santiago, Porto Alegre, Belo Horizonte
11 hours, 45 minutes
Asia
Baghdad, Dammam, Peshewar, Goa, Kochi, Thiruvananthapuram, Kathmandu, Kolkata, Chongqing, Hanoi, Wuhan, Fuzhou, Nanjing, Nagoya, Osaka, Ho Chi Minh City, Penang, Jakarta, Denpasar-Bali
10 hours, 32 minutes
Oceania (Australia)
Perth, Brisbane
19 hours, 15 minutes
New short haul destinations will also become available as a result of the third runway, as well as increasing airline competition for many other short haul routes.
Possible future short haul destinations
UK routes (Including Channel Islands)
Non European routes
Isle Of Man, Inverness, Dundee, Prestwick, Carlisle, Durham Tees, Liverpool, Humberside, Doncaster, Norwich, Londonderry, Jersey, Guernsey
Almeria, Bordeaux, Crete, Innsbruck, Lanzarote, Montpellier, Nantes, Naples, Paphos, Seville, Tenerife, Thessaloniki, Valencia, Verona
Marrakesh, Sharm El-Sheikh