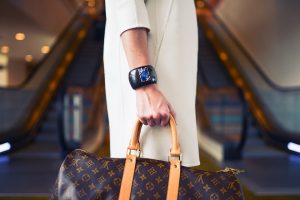 If you are happy to travel light there are some great bargain airfares to be found with the budget airlines and you avoid checking-in luggage. However, if you are travelling as a family, or have sports equipment that you need at your destination, it is sometimes just not possible to avoid checking luggage into the hold and that is where the charges start to add up.
With some airlines charging passengers £35 to check-in a suitcase and an eye-watering £500 to carry a bag of golf clubs weighing up to 30kg, it should perhaps come as no surprise that it is often cheaper to use a courier service.
Crazy though it sounds, passengers can save hundreds of pounds by using services such as FetchMy or MyParcelDelivery to transport their baggage to their holiday destination.
At the weekend the press found various examples of the savings that could be made on travelling with and checking-in luggage, taken from research carried out by Which? magazine.
For instance, a golfer travelling on Ryanair from London to Malaga could pay as little as £140 using a courier, as compared to the £500 charged by the airline. If the passenger were flying with FlyBe the saving would be £196.
Savings of various amounts would also be made if travelling with Jet2, Monarch or Thomson.
Looking at suitcases, the savings are less. A passenger travelling to Rome would save £12 (£23 by courier as opposed to the £35 charged by Ryanair).
The downside of using a courier service is that it will normally take at least three working days for the baggage to arrive and not all hotels will be able or willing to accept delivery.