British Airways
(BA) was forced to cancel 200 flights on Tuesday, as a strike by the airline's cabin crew team entered its second day. Willie Walsh, boss at BA, claims that contingency plans are holding strong, and 60% of its long haul flights are flying as normal.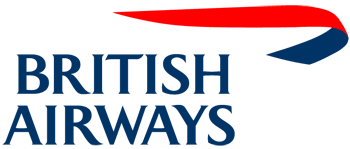 Walsh has begun rebranding BA's planes with the words 'keep the flag flying,' in a bid to raise support for the airline, but there are signs that the Irishman's perseverance could be about to pay dividends: Unite, and its associated cabin crew branch, BASSA, are being torn apart by infighting.
Speaking out about the BA strike to The Times newspaper, an as-yet unnamed member of BASSA's management team said,
'Walsh will win. How can he not? To be honest, he has already done it. He has already destroyed the union.' The informant went on to state that BASSA's 'uncontrollable' managers were jeopardising negotiations between Unite and BA.
BASSA is a part of Unite, but the branch operates from within BA, helping to ease disputes between the airline and its crew.
Walsh intimated that relations had soured between BASSA and Unite on 19 May, describing the former as the 'tail that is wagging the dog.' The union is apparently powerless to prevent BASSA overruling peace talks with BA.
Unite continues to press for negotiations, but Duncan Holley, secretary of BASSA, believes that talks would progress faster if Willie Walsh was encouraged to 'step aside.'
The branch hopes that Keith Williams, BA's financial officer, will prove to be less stubborn than Walsh is, and help stop the dispute becoming a farce.
The current strike at Heathrow Airport will last for two more days. Two more pickets are expected on the 30 May and 5 June.
Unite claims that 473 members of BA's cabin crew team failed to turn up for work on Tuesday. BA managed to find enough workers to get 60,000 people in the air, however, roughly 70% of its usual May traffic.