The travelling public will have to make their own minds up – have BA (British Airways) been caught trying to dupe passengers with their advertising campaign, or was it an honest human error?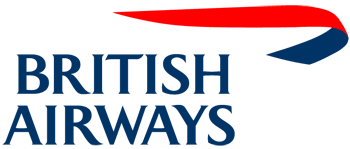 Earlier this month, The Sunday Times brought to light an inaccuracy in the BA Terminal 5 advertising campaign which claimed on its website that 90% of its flights "were taking off within fifteen minutes of its scheduled time".
"Not so", said critics, pointing out that BA were actually talking about the time planes left the terminal (a Civil Aviation Authority convention) and not when they actually took off.
Given the high incidence of delays at Heathrow as planes taxi for up to half an hour waiting for a slot, the wording of the advert was misleading at best. BA blame a human error on the part of their marketing staff and advertising agency, Bartle Bogle Hegarty.
BA are spending £6 million in an attempt to persuade the public that T5 is now working well, despite its rocky start this March when chaos reigned, with flights cancelled, baggage lost and passengers enduring a thoroughly miserable experience.
After the Sunday Times made its revelation, the wording was quickly changed to: "Yesterday at T5 90% of flights left on time". The website aims to provide passengers with up-to-date statistics on delays and arrivals and also average check-in times.
Rivals Virgin Atlantic were quick to step into the fray, saying that BA avoid the evening peak period when calculating the average check-in time. They are expected to complain to the Advertising Standards Authority.
Take a look at British Airway's presence at T5 at Heathrow via their website. Alternatively, see our Guide on T5 at Heathrow Airport to get to know your terminal.