British Airways has announced that it will cut 1,700 jobs in the latest round of cuts to hit the beleaguered airline company.
In addition to this, it will also introduce a two-year pay freeze for its cabin crew and will make alterations to the terms and conditions that it offers its new recruits.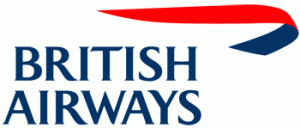 British Airways lost a devastating £401 million last year, and it is likely to record another loss for the second year running. It has already reported a £148 million loss for the first quarter of this year.
The company has already taken some drastic measures to ensure its survival, including asking its employees to work for a month with no pay. Surprisingly, 800 employees did indeed acquiesce to their request.
BA has said that the job losses will result in 1,000 employees taking voluntary redundancy, and 3,000 going part-time. The changes will come into place at the end of November. The job cuts will see the number of cabin crew go down from 14,000 to 12,300.
Unsurprisingly, the news has drawn strong criticism from Unite, the union that represents the workers.
It has been in negotiations with BA since the summer over possible job cuts, and has now warned of "serious, drawn-out confrontation" in response.
This is likely to manifest itself in strike action over the Christmas holiday period. The union is bitterly opposed to the contractual changes as these would see staff working extended hours with less pay.
A BA statement read that because revenues are down, the company "must reduce costs and restore profitability," as well as stating that "it is essential we make ourselves more efficient if we are to ensure our long-term survival".